Playing record covers instead of the vinyl
—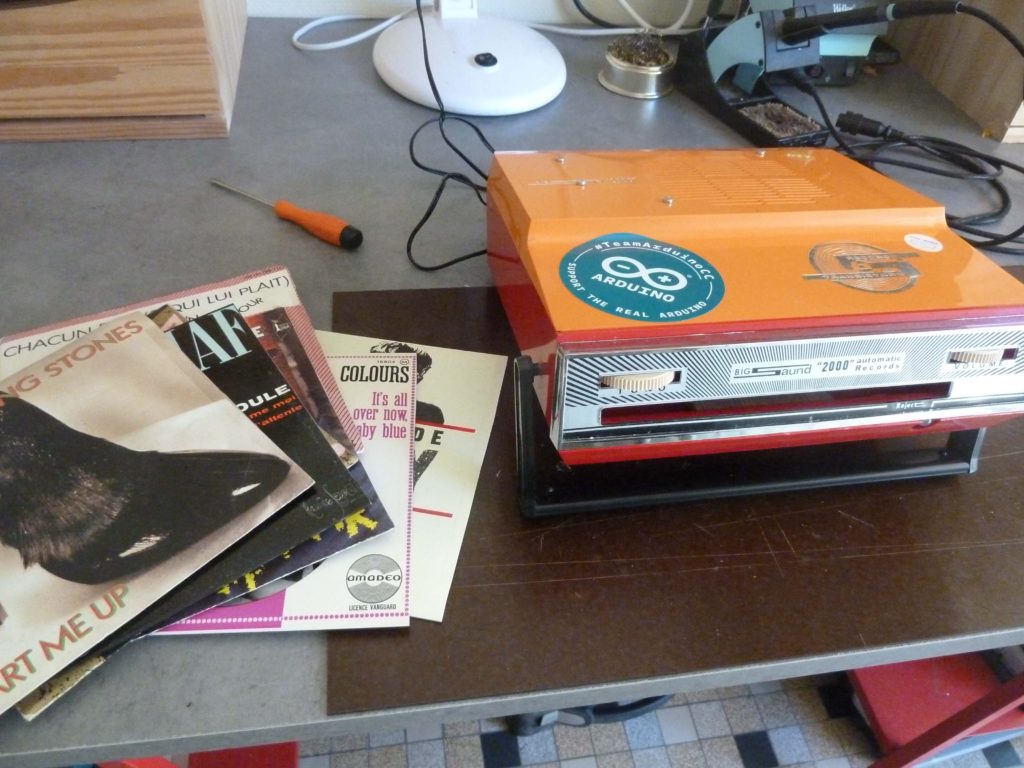 In 2020, for the first time since the '80s, vinyl records outsold CDs. Digital music — particularly streaming — outpaced both by a wide margin, but the popularity of vinyl records increased while the popularity of CDs decreased. That's because the analog sound of vinyl adds a dimension that many find pleasing and because there is something appealing about the tangible act of putting on a record. In a fun twist, students at LDLC School in France came up with a new way to put a record on: by inserting the record cover instead of the vinyl.
Students Ibrahima, Scott, Antoine and Arthur came across an old Arduino project that their teacher, Jean Noël, created years ago. He converted a "slot-in" record player to accept record sleeves instead of vinyl. But it would still play the correct music, thanks to RFID. An RFID tag on the record sleeve would trigger an Arduino inside the record player to queue up the correct playlist on an SD card. The Arduino would then play the music through an Adafruit Music Maker MP3 shield connected to a 7W mono amplifier.
In keeping with Hackaday's Hack it Back contest, the students decided to revive their teacher's project. While the general concept and much of the hardware remained, the students made a few improvements. They added an RGB LCD display that shows information about the current music and also rewrote the Arduino sketch to make it easier to update playlists without reflashing the Uno. If they win the Hackaday contest, the student team plans to develop a hardware kit that will make it easy for others to tackle similar RFID music projects.