ElectriPop inflates 3D Mylar forms using electrostatic energy
—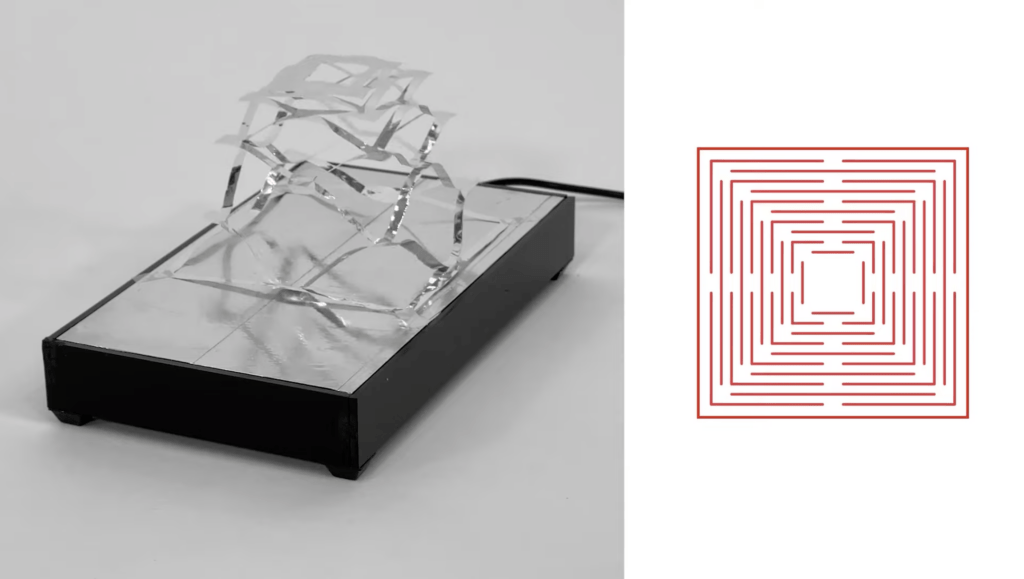 If you've ever stuck a balloon to your head, you know that static energy is powerful enough to overcome gravity. It is also possible to produce that energy on demand by running electrical current through some materials, including metalized Mylar sheets. In a recent project from Carnegie Mellon University's Future Interfaces Group, researchers utilized this effect to inflate 3D Mylar forms.
As demonstrated in the ElectriPop video, cutting a slit into a sheet of metalized Mylar will cause it to separate when electricity passes through. This is electrostatic energy causing the two flaps to repel each other. Similarly, the same force can cause the Mylar to lift and stand up as it repels from a charged base. By cutting complex shapes and patterns into Mylar sheets, the researchers were able to create 3D forms that come to life when they apply electricity.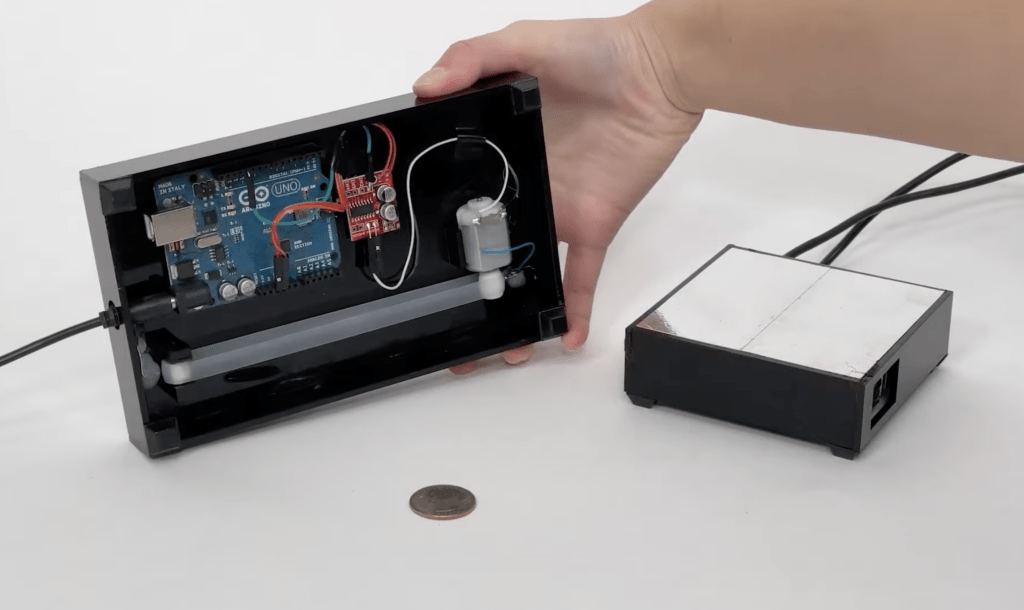 To apply that electricity when needed, the team built a device controlled by an Arduino Uno board. This is essentially a miniature Van de Graaff generator. With this device, the researchers can also control the voltage going through the Mylar sheets. That lets them introduce motion so they can animate their 3D forms. One possible use case is a cheap, animated visual notifier. But the more likely market potential is in greeting cards. This ElectriPop technology would enable exciting new pop-up greeting cards at a cost similar to the musical cards already available today.