This DIY coop controller makes caring for chickens a much easier task
—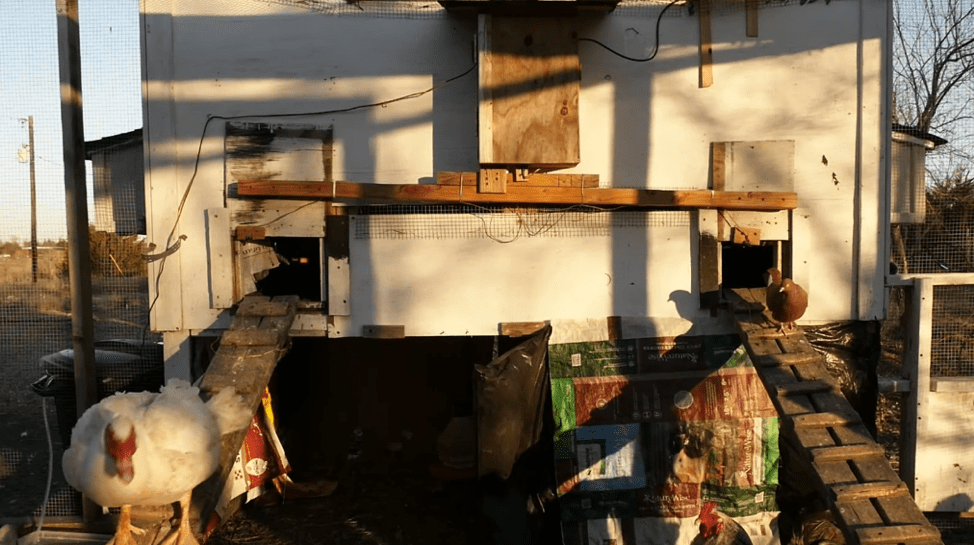 Chickens, like most other livestock, require consistent care including access to fresh water, plenty of food, and space to roam around until sheltering throughout the night. For the hobbyist farmers who run the YouTube channel East x West Farms, they needed a simple way to automatically regulate their chicken coop without having to constantly visit it in person, especially while away doing other things during the day. In response, they created a chicken coop controller that is able to reduce the amount of direct care required.
First and foremost, the controller receives its power from both a battery and solar panel array, which means the system can be easily set up away from a grid-based power source. At night, the chickens are kept inside the coop by a set of sliding doors which automatically open whenever light is detected outside, thus letting them roam throughout the daylight hours. A small submersible 12V pump deposits water in a container at the start of each day from a reservoir so that the chickens can drink without needing someone to provide water manually. And lastly, an Arduino Nano, along with an XBee wireless transceiver, control the entire system.
To see more about this project, you can visit its write-up here on the Arduino Project Hub or watch East x West Farms's video below!