Meet Fumik, a compact jellyfish robot that draws on walls
—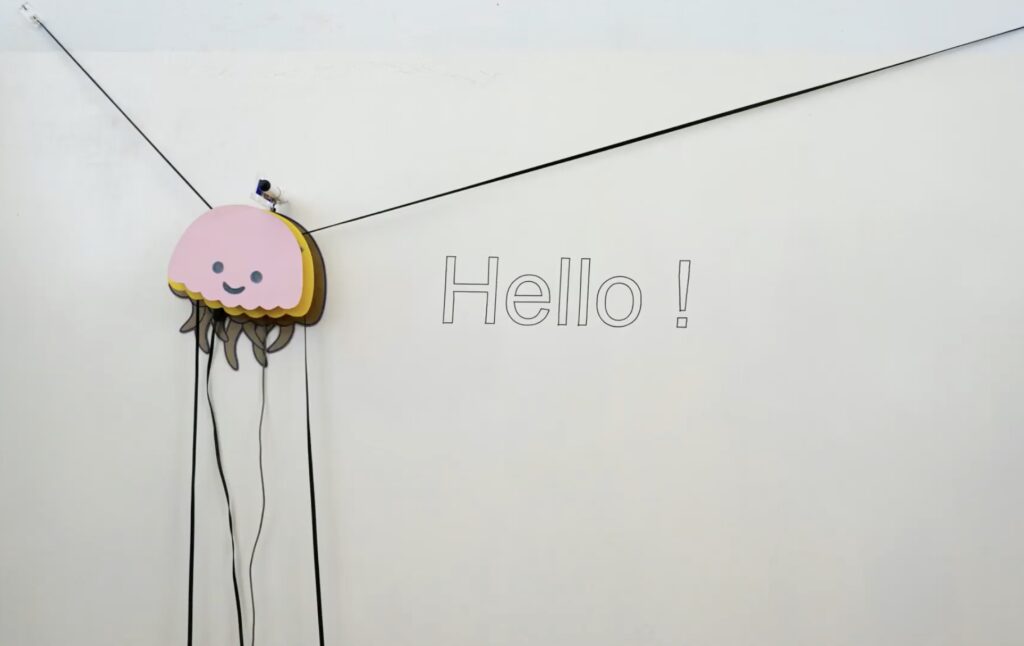 Back in August 2021, mechatronics engineer 'engineer2you' had the idea to create a fun CNC plotter that easily mounts to a pair of points along a wall and traverses across the surface to draw on it, essentially becoming a self-contained mural-making robot. The jellyfish-looking device, named Fumik, is able to sketch patterns within a 5×3 meter area and it does this with the help of an Arduino Mega 2560.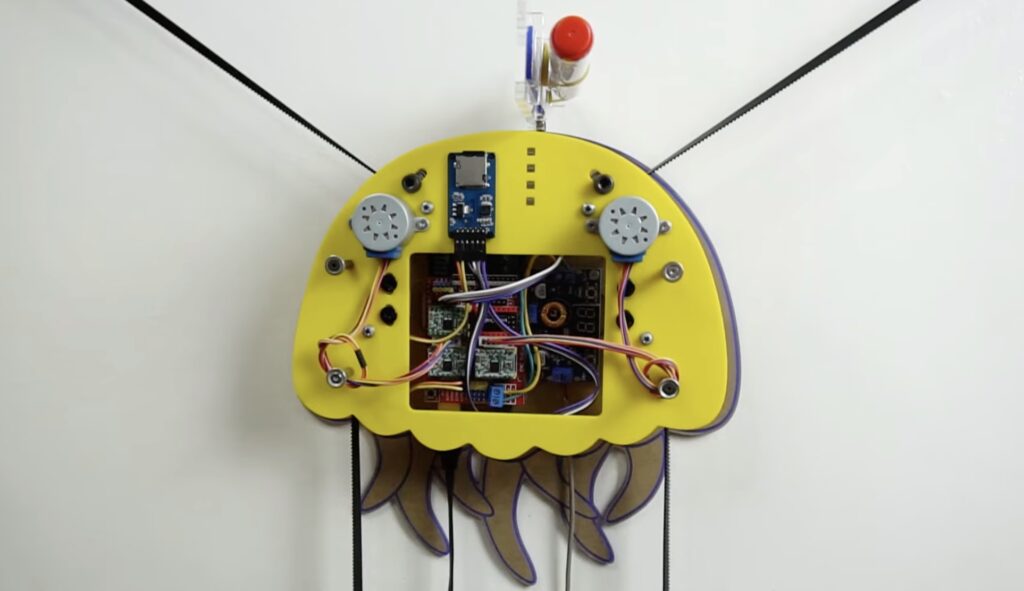 The back of the robot houses two stepper motors that each has a pulley at its end, which allows Fumik to pull itself horizontally and adjust its height vertically. The images themselves are stored in a special format that lists a series of lines, arcs, and movements that have been extracted from an SVG file. Once read off the onboard SD card, these commands are translated to physical movements which drag the attached drawing instrument across the wall.
You can read more about Fumik here on its website, while the code can be viewed on GitHub.