An Arduino-powered underwater ROV made out of PVC pipe
—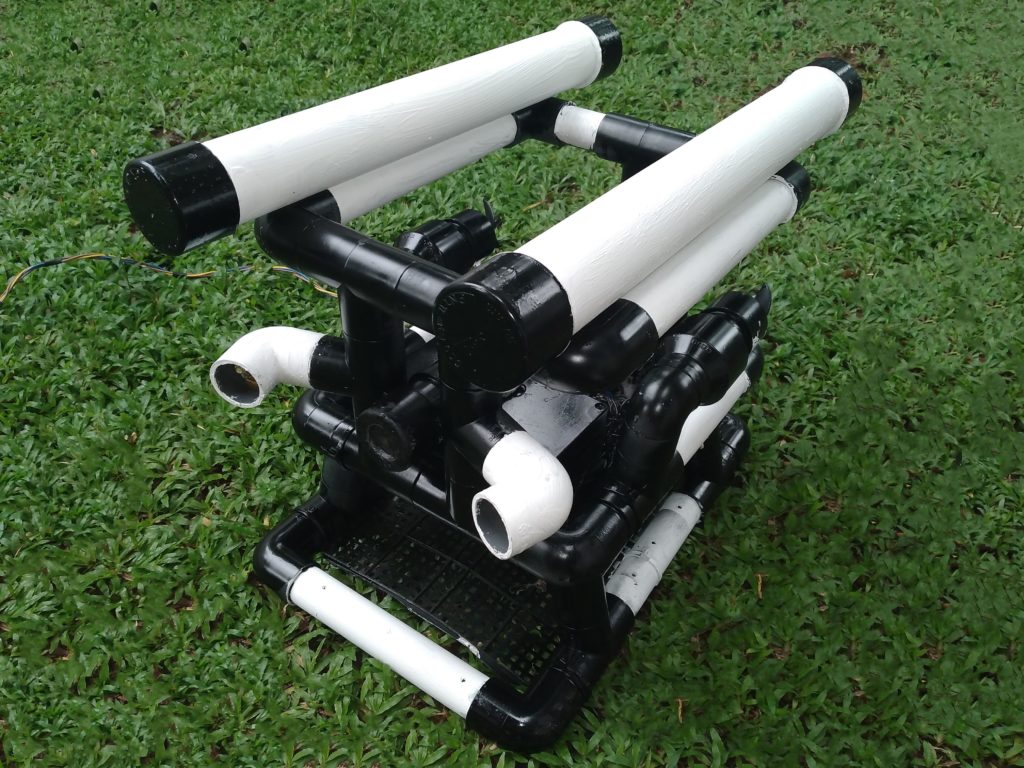 Exploring the vast underwater world is exciting, and personal breathing devices such as SCUBA allow for people to descend far further than usual. However, robots can be even better since they can operate much longer and more efficiently than a person. And because these underwater remotely operated vehicles (ROVs) can be so expensive, Ranuga Amargasinghe wanted to construct his own DIY version that costs less.
The chassis of the ROV was fashioned from a series of 50mm PVC tubes that vary in size from 70mm all the way up to 450mm in length. A rectangular base acts as a skid and helps prevent rough landings from injuring the robot. Above that is a small box which houses a 12V lead-acid battery, along with the electronics. Commands are sent from the surface control box via UART to the Arduino Nano within the ROV, which in turn activates a bank of relay modules that turns on both the vertical and horizontal thrusters for planar movements.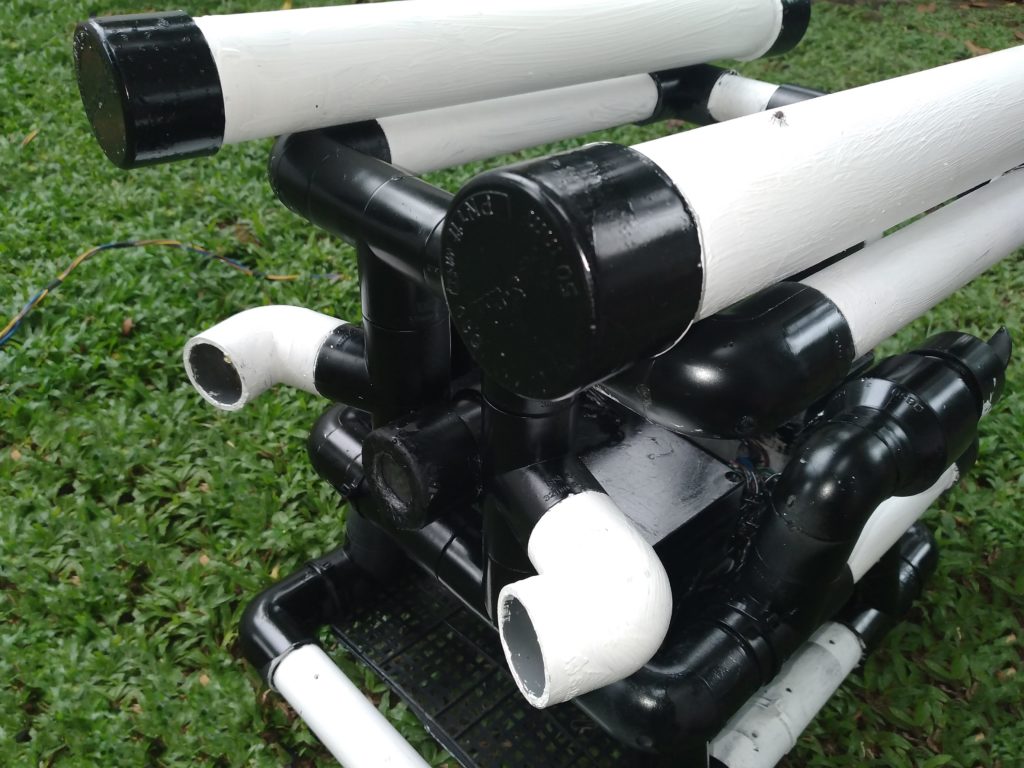 Back on the surface, Amargasinghe built a small controller that has four buttons for adjusting the thrust vector of the robot by checking if certain combinations are pressed. There is also a central rocker switch for telling the robot to shutdown immediately if the user needs it to. Once the camera and a couple of white LEDs were attached to the front of the ROV, it was tested in a small pool of water and balanced based on the results of those tests.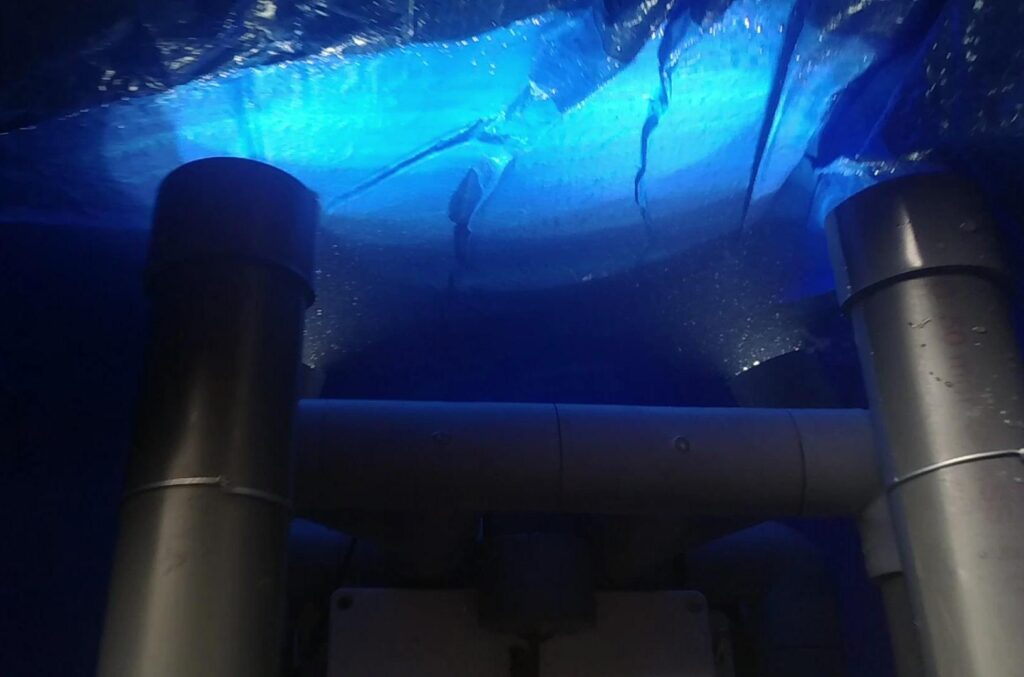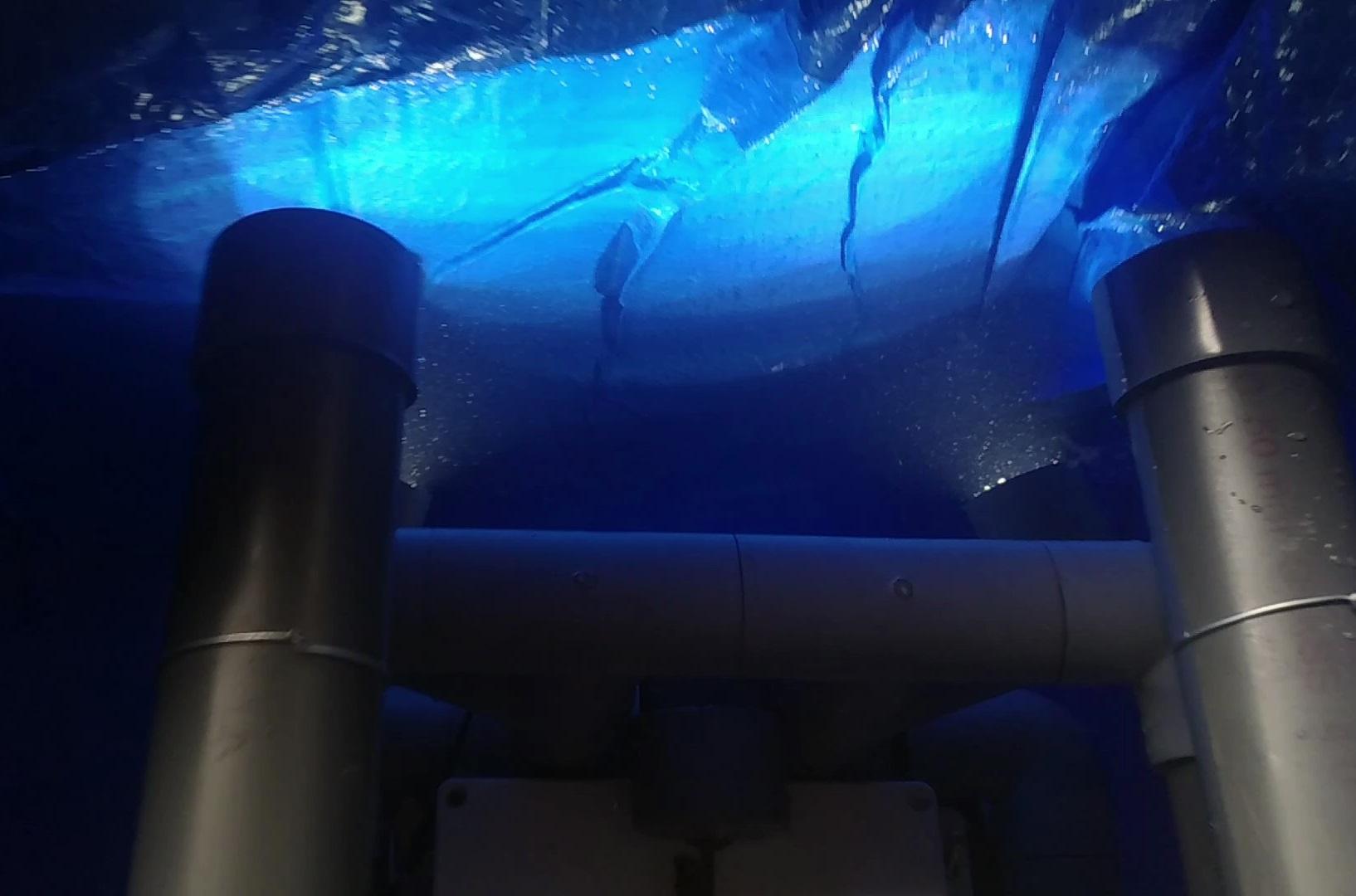 To read more about how this DIY underwater ROV was created, you can check out Amargasinghe's write-up here on Instructables.