The perfect fit with the Portenta H7 Lite
—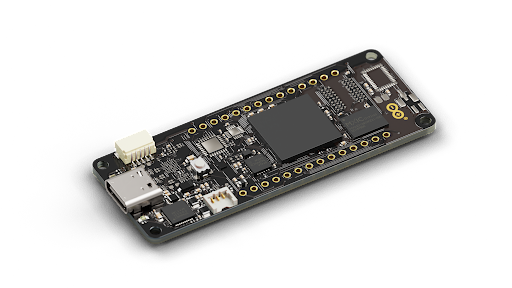 We're proud to announce the latest addition to our industrial range, the new Portenta H7 Lite. Designed for developers who want the computational power of Arduino Pro's Portenta H7 flagship, but don't need the video output, additional security features or connectivity.
The Portenta H7 Lite is a streamlined, tightly targeted solution for AI applications and low-latency control projects. Perfect for everything from high-end industrial machinery to laboratory equipment and mission-critical devices.
The Portenta H7 Lite offers top performance, reliability and versatility. A cost-effective solution when you don't need all the features of the Portenta H7. 
The Portenta H7 Lite is a perfect fit for lots of applications.
Crowded radio environments or any situations where you need to have an Ethernet connection, or you don't need to connect to the Internet.
Robotics controller systems and other machine operations that don't require the H7's high-resolution video interface.
Any projects where security is important, but not critical as the Portenta H7 Lite features one secure element, rather than two.
For your next Industry 4.0 IoT project, all you have to do is choose which Portenta board suits your needs best. You've got a great new choice, and we have you covered! Maximize the performance and power balance of your smart solutions with Portenta H7 and H7 Lite.
The Portenta H7 Lite is now available for €60/US$72 USD.
For more information and complete technical specs, please visit the Portenta H7 Lite page on Arduino Pro.