RC skateboard moves in any direction
—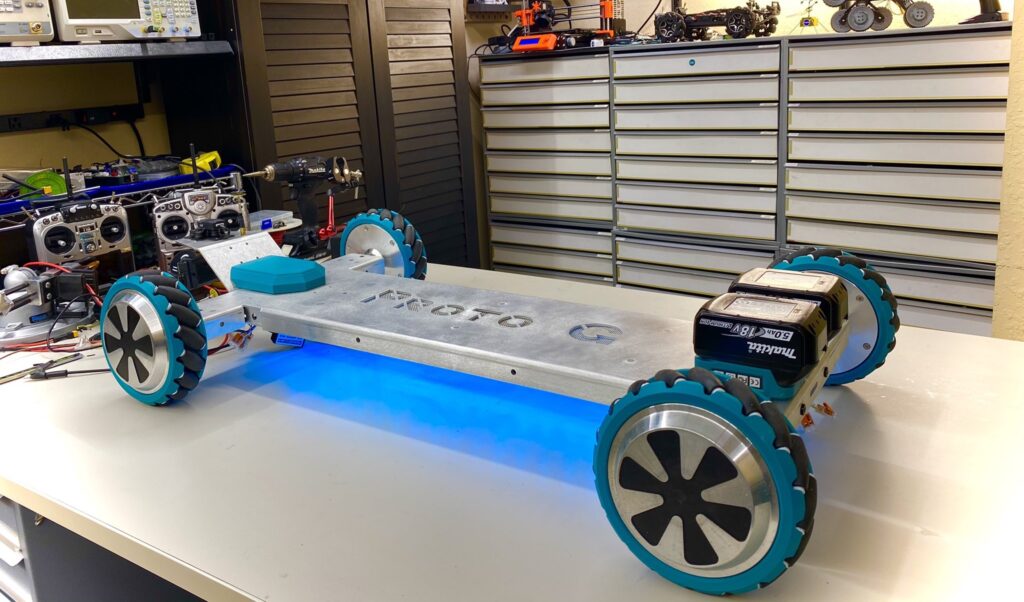 Skateboards are great for going in a straight line, or gently curving one way or the other, but Proto G Engineering's "omnidirectional board" takes things to a whole new level. Thanks to four 3D-printed Mecanum-style hub wheels, this device can not only move forwards and backwards, but can slide left and right and even spin like a tank!
The system is powerful enough for human riders, but currently has some issues carrying such a load at low speeds, making it a mostly unmanned vehicle for the time being. Steering is handled by a remote control unit while a GoPro camera setup provides a first-person view. An Arduino Nano is implemented on each of the hub motors to translate RC PWM signals into the proper driver format. The Nanos also control the forward/reverse/brake pin input on the motor drivers, making this unique board possible.
More details on the build can be found in Proto G Engineering's videos below.