Slot machine piggy bank makes saving your coins more fun
—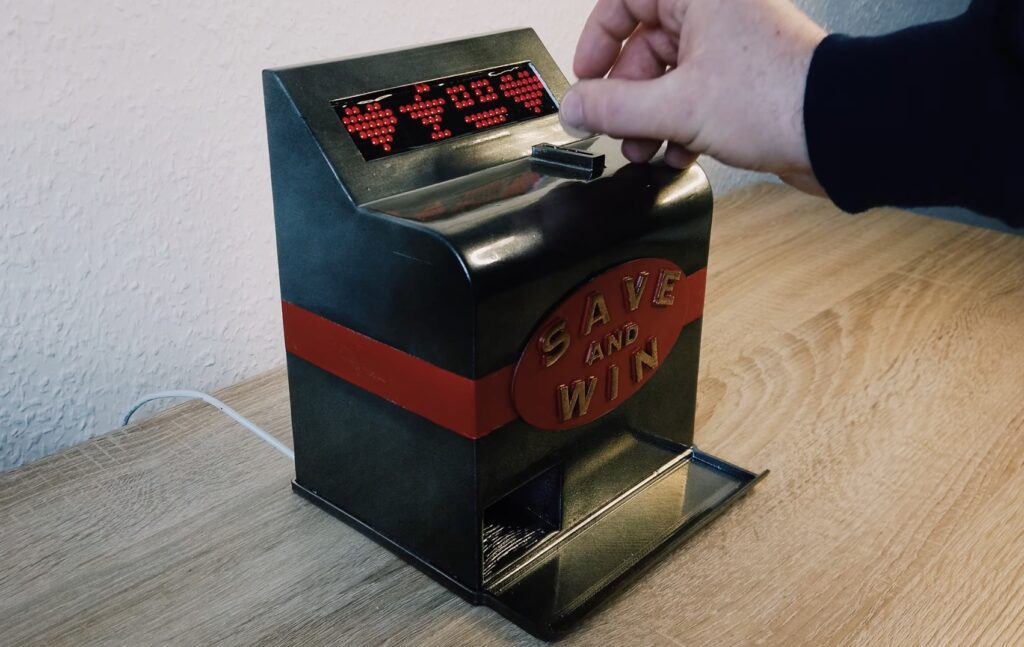 There's really no joy in saving money until it comes time to spend it, of course. But in an effort to gamify things a bit, YouTuber "Max 3D Design" has come up with a beautiful slot machine that surely puts a spin on traditional piggy banks.
The device itself was modeled in Fusion 360 and the fairly substantial design took a week of printing to produce. It features four LED matrices that rotate reel symbols, obscured by a thin film to make it appear as one display. Inside a screw conveyor system is used to transport coins, which eventually pop out of an opening at the end. This screw is actuated by a small stepper motor, and the gaming process is started by dropping a coin past a pair of wires under the control of an Arduino Uno.
If you want to create your own slot machine bank, more details can be found in Max 3D Design's video below. The best part? By leaving it out in your home and letting family and friends play with it, you'll save more money in no time!