The View-Remaster is an automated View-Master reel scanner
—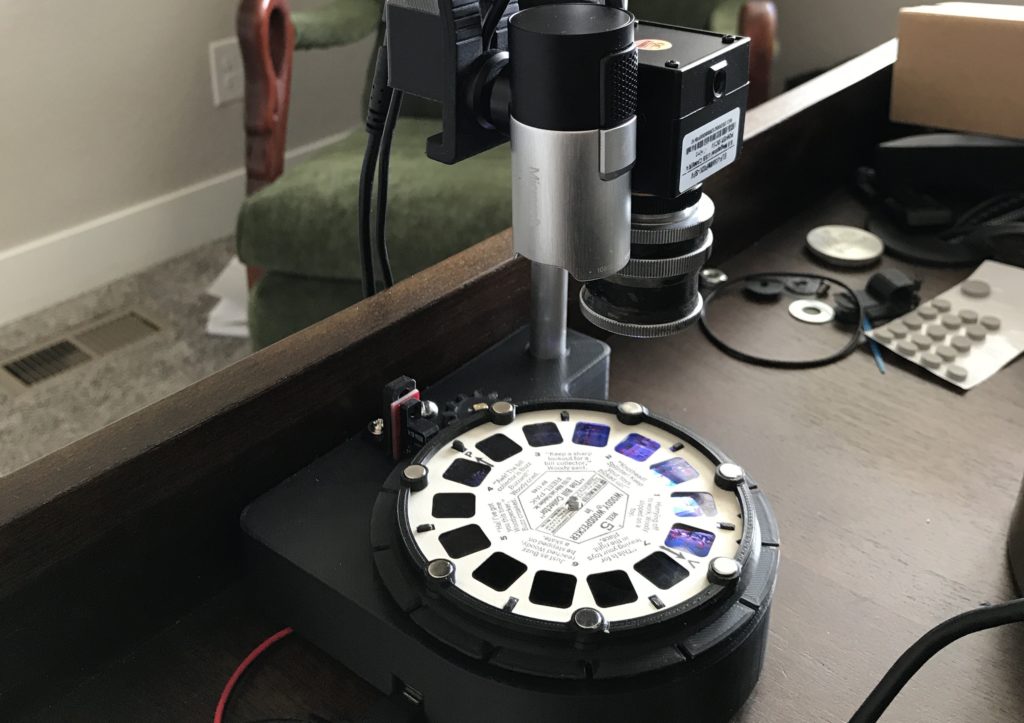 Many of us have probably come across a View-Master reel at one point or another. They are those little disks that contain pairs of images for viewing through a special headset. When illuminated through the back, images can spring to life with both vivid colors and even captions, akin to an early VR headset. However, the format is now dead, and converting these images to a digital format presents a fairly large challenge, which is why W. Jason Atlice wanted to build a machine for just this task. 
His View-Master Reel Scanner project, dubbed "the View-Remaster," utilizes a camera to take pictures of each slide along with a stepper motor and an Arduino Nano to rotate the reels. Slides are illuminated with the help of an RGB LED ring and a bright spotlight that are both controlled through the Nano.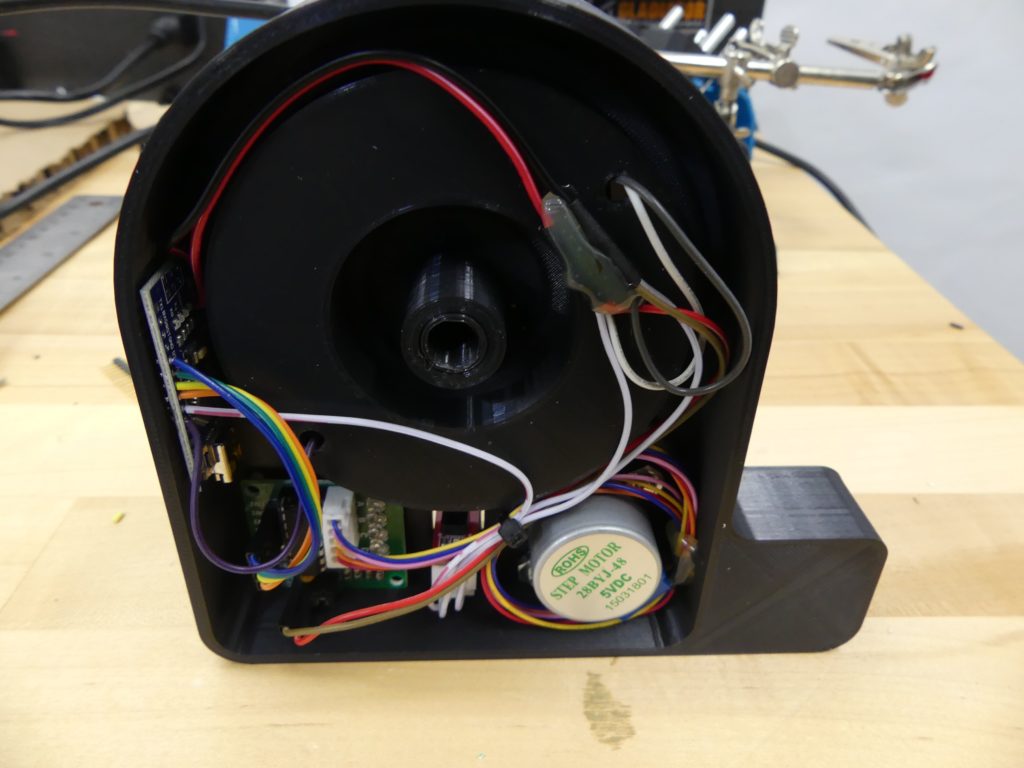 Once everything is captured, Atlice's custom software automatically adjusts each image to ensure they are in the correct orientation. Text is also extracted from the captions with the use of an optical character recognition (OCR) library. Once manual adjustments have been completed, the images are sent to DaVinci Resolve and rendered into a video.
To see how Atlice built this project, make sure to check out the video below as well as take a look at his Reel3D YouTube channel to see some of the slides he has scanned.