Camera assistant takes shots of your workbench from above
—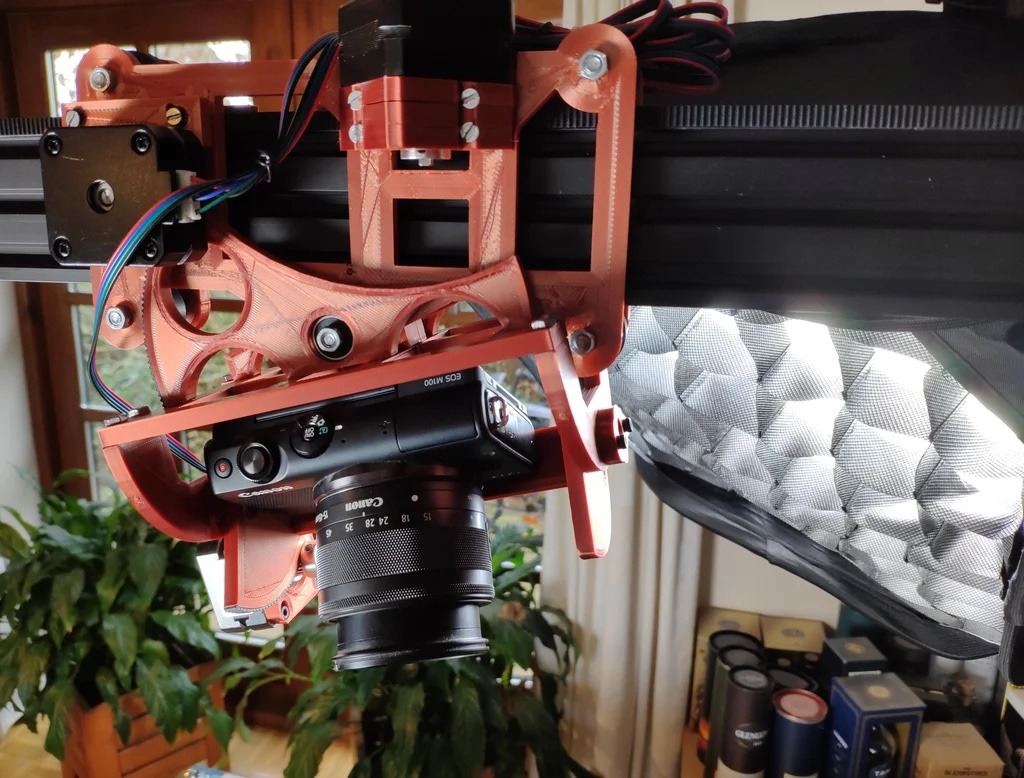 "Have you ever wished you had an extra pair of hands in the workshop to handle the camera, while you were concentrating on your project?" KronBjron has, which led them to create an automated overhead camera assistant to help document instructional videos.
The device hangs a camera overhead and uses a trio of stepper motors to pan, tilt, and slide it around for extra interesting shots. It's all controlled by an Arduino Mega and RAMPS 1.4 board, with user interface implemented via the serial monitor. Users can set up to 10 keyframe positions, and the camera rig will move from one point to another while it captures what's going on below.
The assistant is made out of readily-available components, along with a structure that can either be 3D-printed or CNC'ed. However you construct it, this build looks like just the thing to take your videos to the next level!