This pen plotter draws detailed maps the size of walls
—
Christopher Getschmann wanted a wall-sized map of the world. He soon realized, however, that it's tough to actually buy such a map that's both beautiful and detailed enough to satisfy his cartographic tastes. While many would simply move on to the next "thing," Getschmann instead took things into his own hands, and built a pen plotter specifically to draw a massive 2×3 meter map for his wall.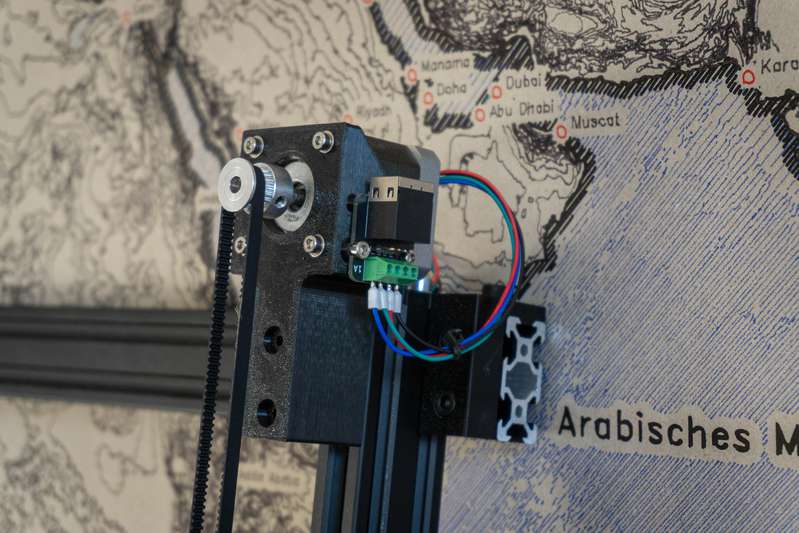 Getschmann's CoreXY-configured device is controlled by a dual Arduino Nano setup, with one powering TMC5160 stepper drivers and the other monitoring for stalls. Data from OpenStreetMap is used to produce map sections, which are plotted in SVG format onto eight smaller cardboard sheets, and then combined as tiles into the mega world map.
Lots more info can be found in Getschmann's write-up, including links to Python code and board/firmware for the build.