Unused blackboard becomes vertical plotter
—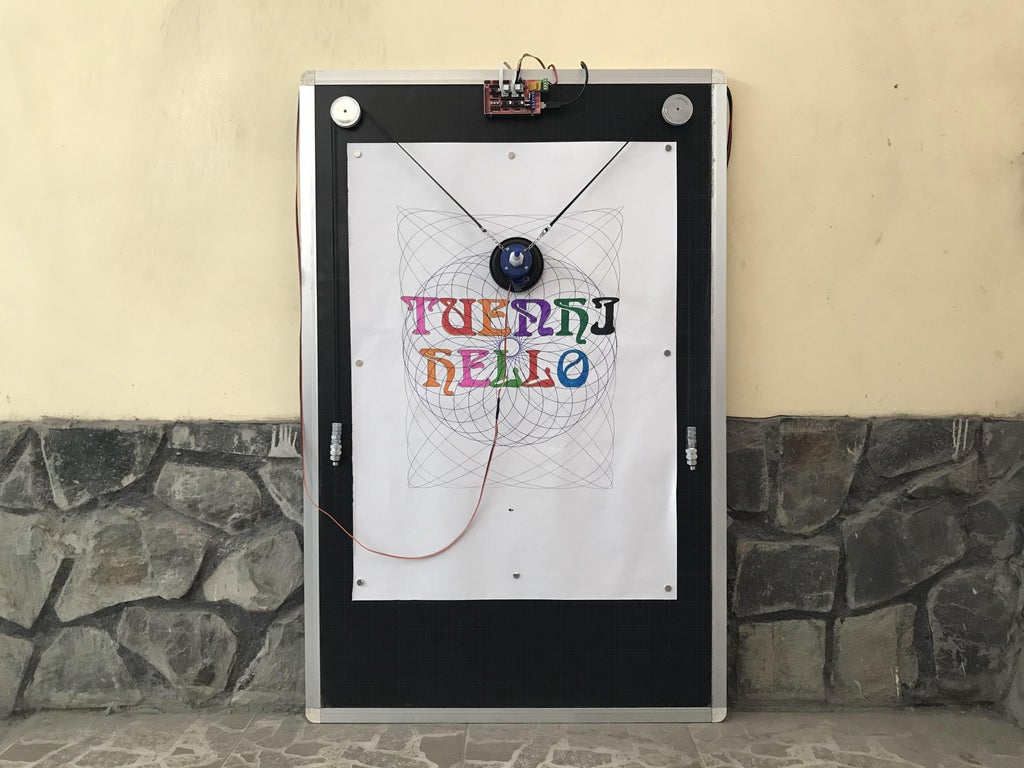 Vertical pen plotters, which work by suspending a drawing device between two variable lengths of cable, can be a lot of fun. When his kids stopped using a 780x1200mm blackboard, 'tuenhidiy' had the perfect surface on which to create his own!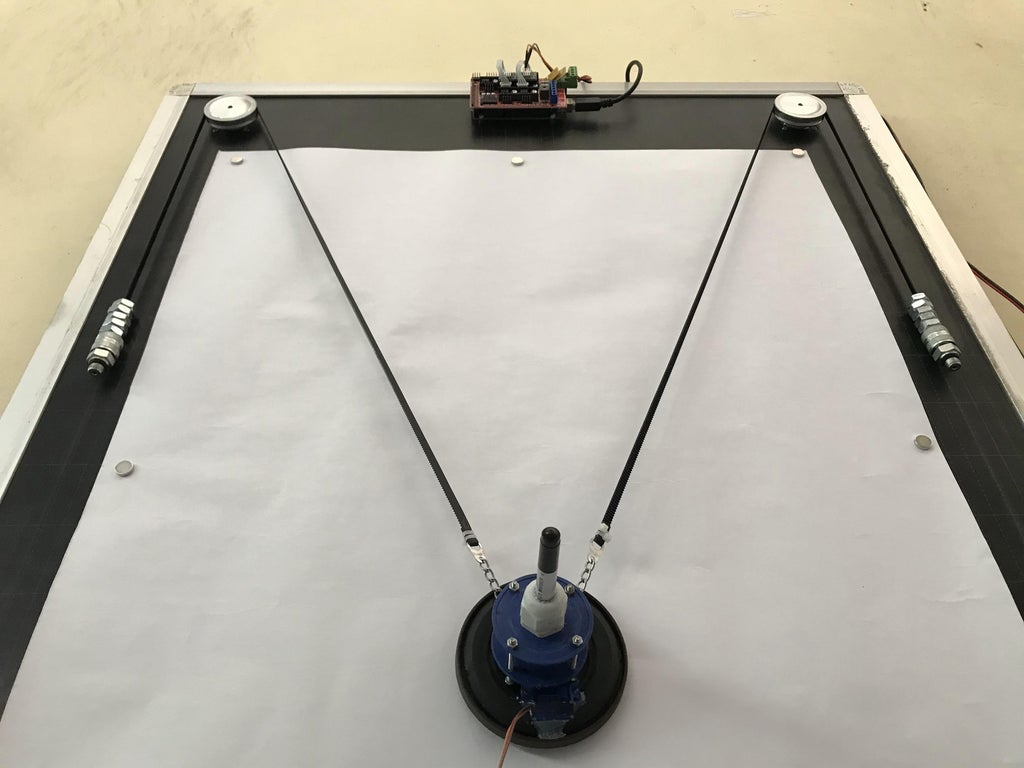 The project uses a pair of NEMA 17 motors to dictate the lengths of timing belt that suspend the drawing instrument, with counterweights to help keep it in position. An Arduino Mega running Makelangelo firmware controls the device, using a RAMPS 1.4 board and two A4988 stepper drivers.
It's a nice clean build, which looks fairly straightforward to reproduce. Results, as seen in the videos below, are quite impressive!