Know what time it is anywhere in the world with this Nano 33 IoT-based NTP clock
—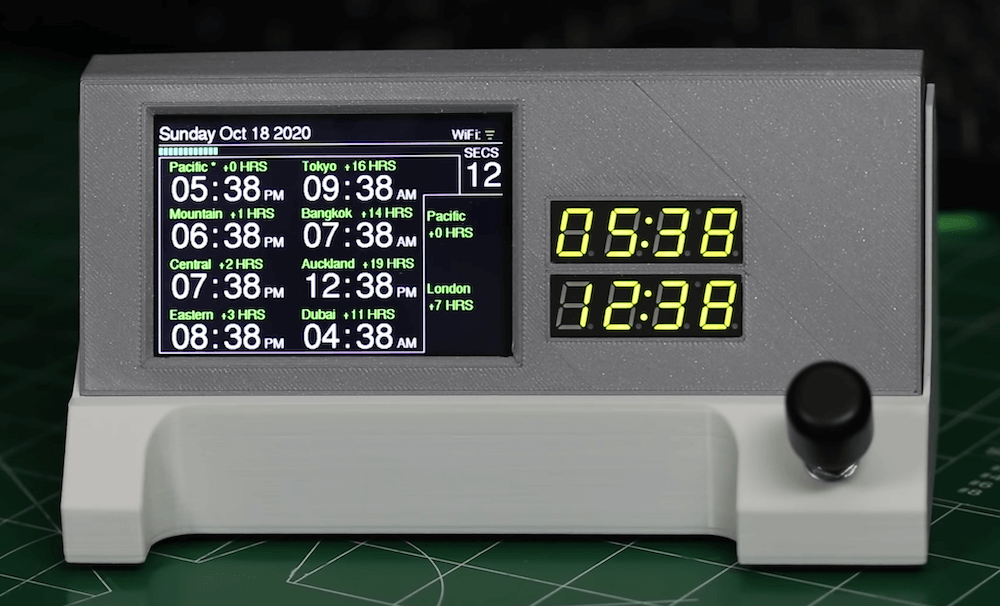 Kaleb Clark, like many of us, works with others from all around the globe. While he could view any number of websites or commercial options to see what time it is for these other people, he decided to make a world clock to get this info at a glance.
What he came up with uses a 3.5″ SPI TFT screen to show eight time zones in the device's main section, plus a pair of 7-segment displays for two more "slots." The unit runs on an Arduino Nano 33 IoT, which checks the time over WiFi via the Network Time Protocol, or NTP.
In theory, Clark will never have to set this clock, but user interface is provided by an encoder to select the times on display, and whether they are shown in a 12 or 24-hour format.