This dad's button game box keeps the kiddo entertained
—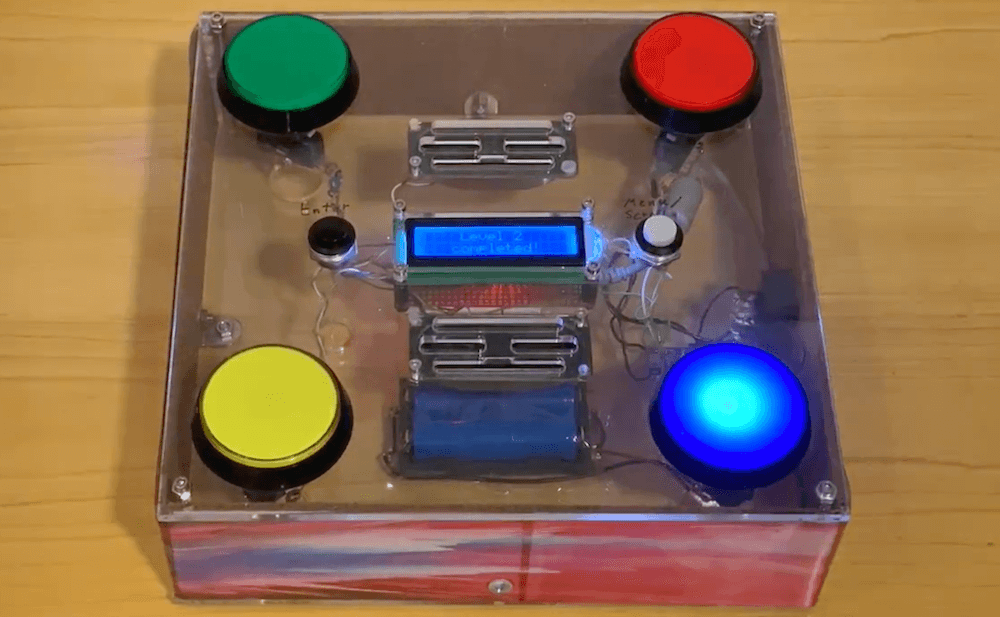 Yuval Tsur made this excellent game box comprised of four oversized LED-lit arcade buttons, as a gift to his son to celebrate the arrival of his little brother.
The box features both Simon and a reaction game where you must quickly press the button that lights up. In addition to gaming, the device can play the Super Mario Brothers theme, or react with light and sound to button presses in free play (or "baby brother") mode.
Controlled by an Arduino Nano, the rest of electronics include an LCD display interface and a pair of 5W, 4? speakers. The project is constructed out of acrylic top and bottom faces — fastened together using long standoffs for extra strength — and MDF sidewalls decorated with printed paper.
More details on the music and game box can be found in Tsur's write-up. From the looks of the video below, his son loved it!