DIY cable cam made from RC car and 3D-printed parts
—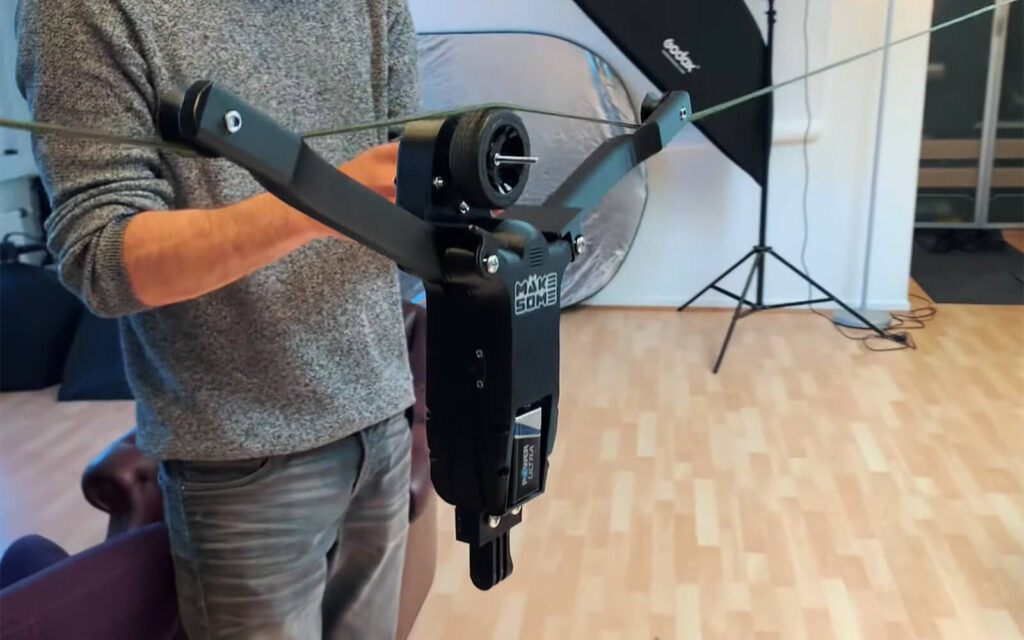 Cable-mounted cameras can be a lot of fun for capturing moving footage. Although commercial cable cam options can be expensive, this system by Kasper Mortensen of MAKESOME is comprised of 3D-printed components with a receiver and wheel salvaged from an RC car.
The build was meant to use some of the toy vehicle's other components, however after some trial and error outlined in the clip below, more involved measures had to be taken.
Everything is powered by a Tattu 650mAh 3S LiPo battery, while an Arduino Nano and an L298N dual H-bridge are used to control the motor (taken from an old HP printer) speed, adjustable between multiple settings by engaging the transmitter's throttle switch. Final results come around the 13:40 minute mark in the video, and the footage looks fantastic!