Modified printer simplifies home PCB fabrication
—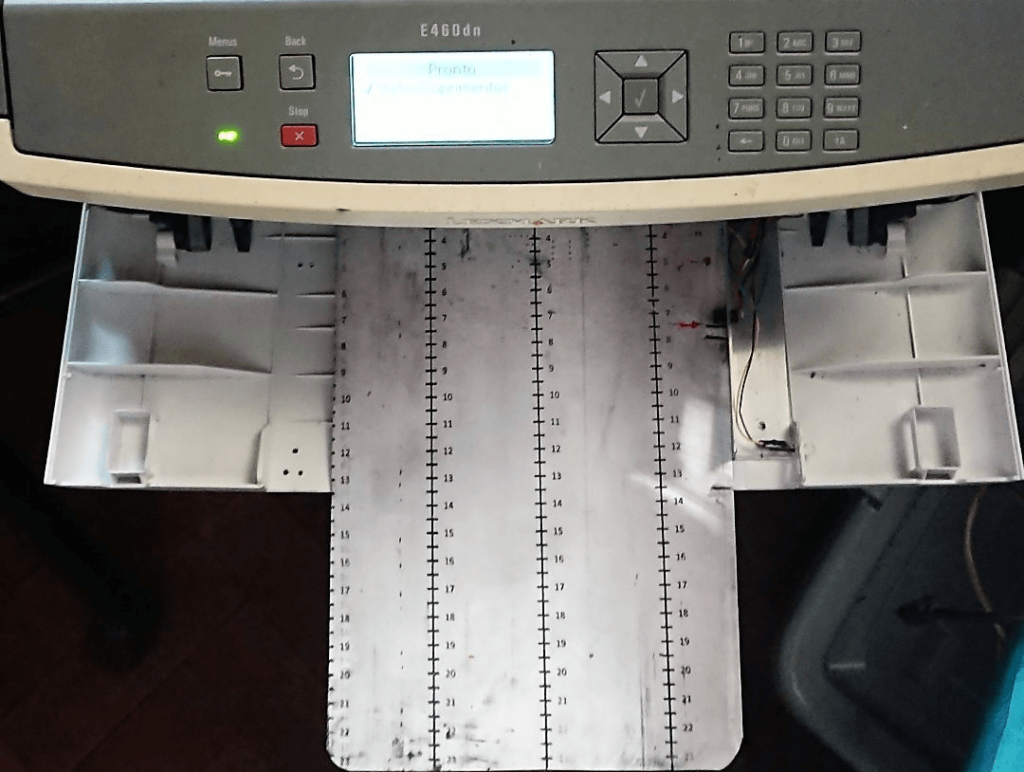 In many locations you can get PCBs made fast, cheap, and of very good quality. In Brazil, where Vítor Barbosa lives, this isn't the case, so he built a "haxmark460" PCB printer to help manufacture circuits at home.
The build modifies a Lexmark E460dn laserjet printer to mark PCBs directly, using an aluminum carrier plate instead of its normal paper feed operation.
An Arduino is utilized to hijack and output printer signals, enabling it to it to work in a much different way than how it was originally designed. The carrier plate, with blank PCB material taped on, is fed into the front and the PCB is pulled through and properly marked by the printer. After a dip in acetone to allow the toner to stick to the copper, the board is ready to etch!