Embodied Axes is an Arduino-powered controller for 3D imagery and data visualizations in AR
—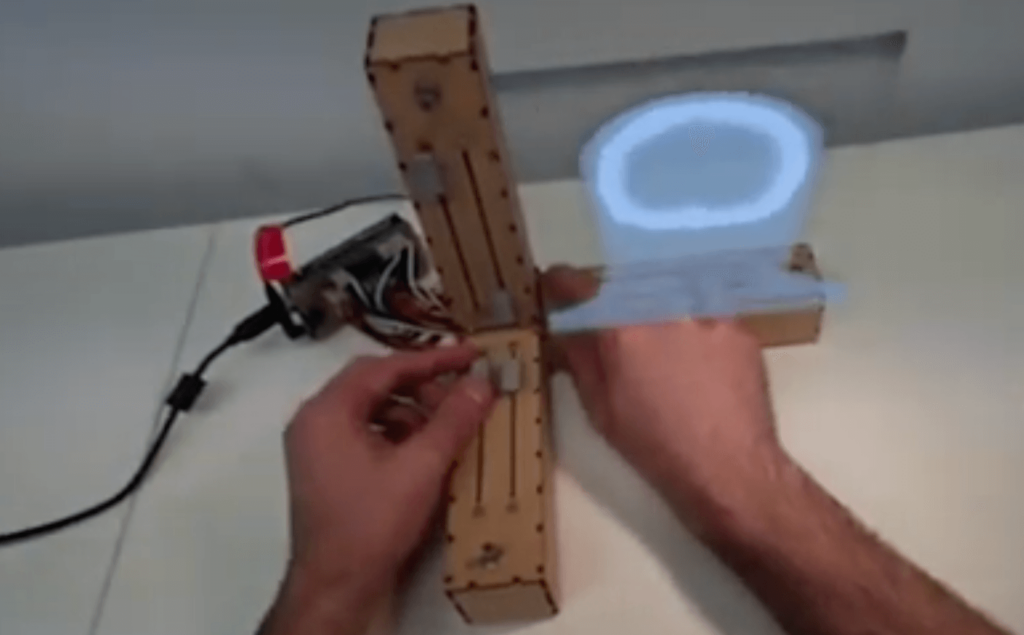 Researchers across several universities have developed a controller that provides tangible interaction for 3D augmented reality data spaces.
The device is comprised of three orthogonal arms, embodying X, Y, and Z axes which extend from a central point. These form an interactive space for 3D objects, with linear potentiometers and a rotary button on each axis as a user interface.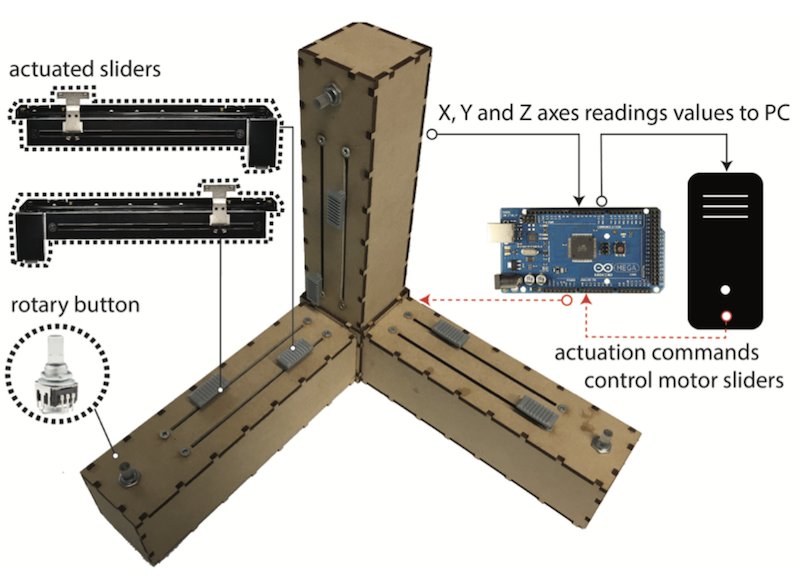 At the heart of it all is an Arduino Mega, which takes in data from the sliders to section a model. This enables users to peer inside of a representation with an AR headset, "slicing off" anything that gets in the way by defining a maximum and minimum view plane. The sliders are each motorized to allow them to move together and to provide force feedback.
Possible applications include medical imaging and CAD modeling, among many others. More details on the Embodied Axes project can be found in the researchers' paper here.