This electronic foosball goal system will make score markers a thing of the past
—
Like most of us, Joey Cumeras Khan has been stuck inside for the last couple of months. As a foosball fan, this not only meant plenty of time to play with his fellow housemates but also the perfect opportunity to tech out his table with an automated scoring system.
Khan's setup works by tracking goals via an LED and LDR pair situated in each player's scoring tray. When a ball drops into the net, the score state is picked up by the sensor as a lack of light, thus signaling the controlling Arduino Nano that a goal has been made. This info is sent to an Orange Pi Zero, which runs a web app to display the current score on both players' phones.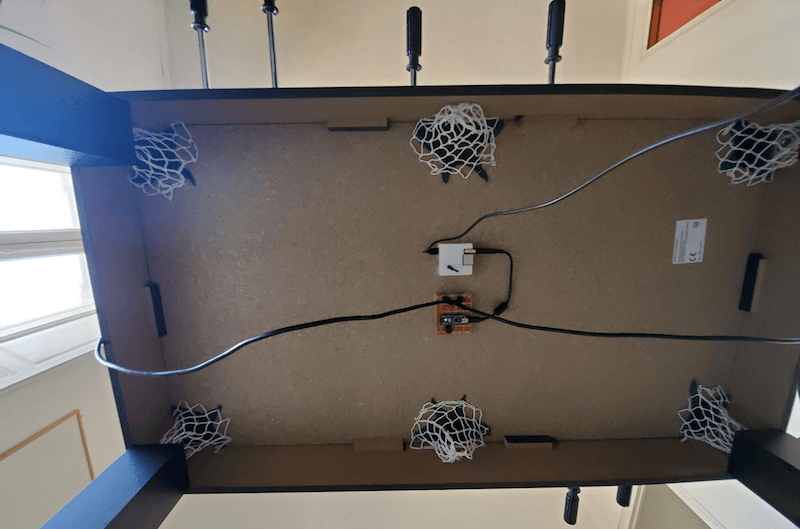 To get started, one simply has to scan a QR code on the side of the table. This prompts the scoreboard along with some custom sounds and a reset interface to enhance your game experience!