Make music with the help of an Arduino-powered hole puncher
—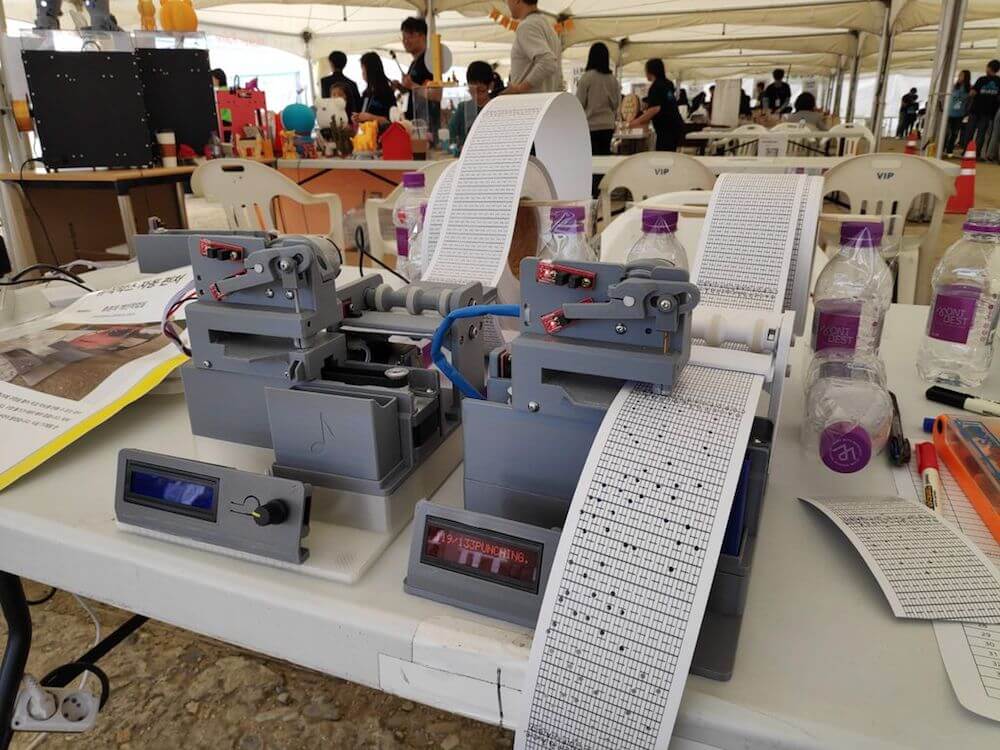 Maker 'pashiran' purchased a music box which could be programmed with punch cards, but soon found that actually creating tunes this way by hand was exhausting. His solution was to automate the process, designing a fixture to punch the cards for him!
His new auto-programmer acts as a simple CNC machine, using stepper motors to roll cards into place and then move the punch head perpendicular to this motion to produce the correct note. The holes are punched out over and over with a DC motor, before being removed to play a beautiful tune on the mechanical music box. Computing power is provided by an Arduino Mega, while the user interface consists of an LCD display and an encoder.
You can listen to 250 notes worth of "Be Our Guest" below, plus find more details on the project here.