The Ifs: Coding for kids, reading skills not required
—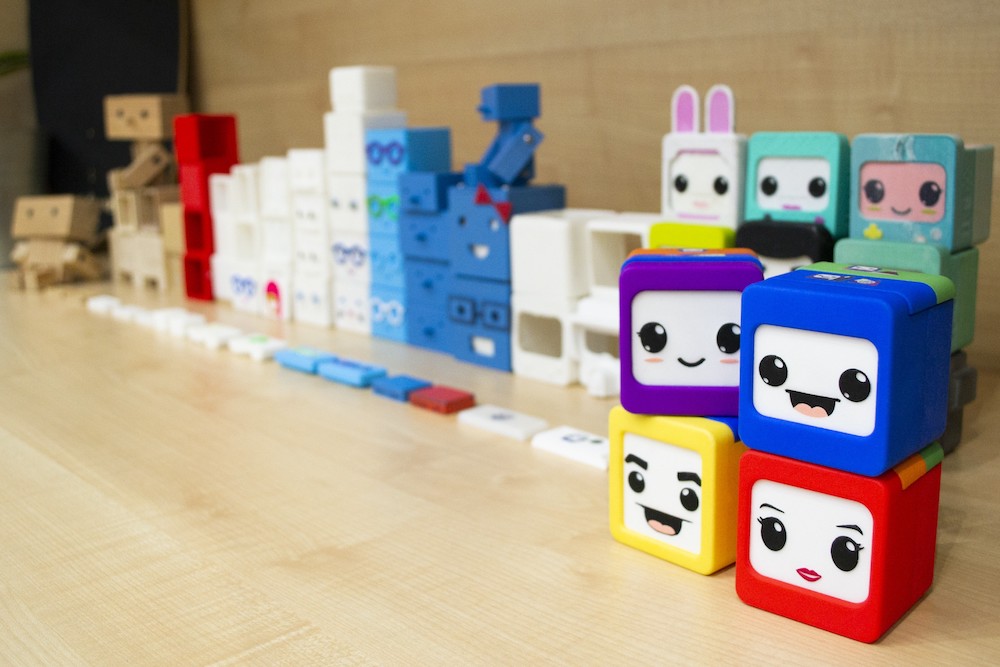 Learning about how computers work and coding skills will be important for future generations, and if you'd like to get your kids started on this task—potentially before they can even read—the Ifs present an exciting new option.
The Ifs are a series of four character blocks each with their own abilities, such as reproducing sound, movement, or sensitivity to light and darkness.
Children can program the blocks to accomplish tasks based on instructions that snap onto the top of each using magnets, and the whole "family" can communicate and work together to accomplish more advanced actions as a team.
As outlined in more detail on this project page, the devices were developed using Arduino technology, and you can sign up here to be notified when they're ready for crowdfunding.
The Ifs are full of sensors and actuators but they need some instructions in order to function.

Programming is as simple as placing physical blocks in their heads with the help of magnets. No screens are involved. Each block has a different image serving as an intuitive symbol to represent an instruction. This makes the game suitable for children from the age of three, even before learning to read or write.

We only need different color pieces that are placed on their heads. The different color pieces are instructions that are combined as if it were a code, from being able to light them when it's dark to making them communicate with each other. This allows kids to play with loops, statements, algorithms while also inventing their own stories. Their imagination is the only limit.