Automate Halloween with the Stack-O-Lantern memory game
—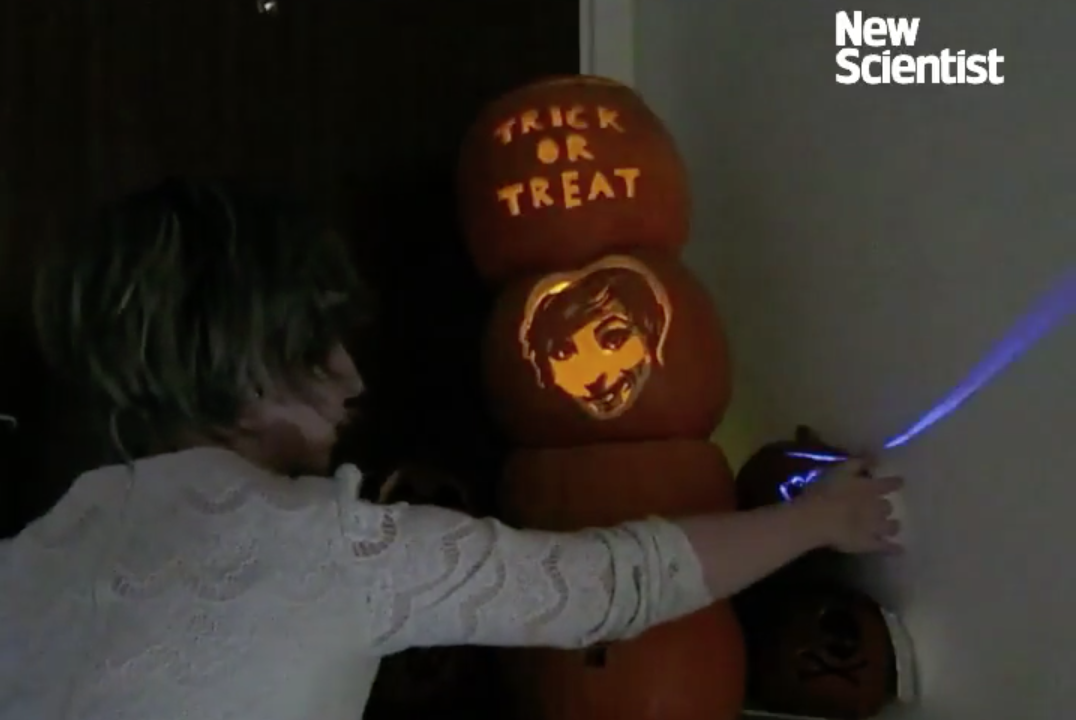 While Halloween has come and gone, it's not too early to start brainstorming for next year's jack-o'-lantern hack. Perhaps you're thinking about lighting a pumpkin with an Uno-powered array of LEDs, or activating a shield to play scary recorded noises. If, however, you'd like inspiration for something more involved, the New Scientist team's Arduino-controlled nine-pumpkin rig shows off lots of creative ideas.
The system holds candy in a hacked cereal dispenser, which is released through a long clear plastic tube. But instead of giving away treats for free, it's activated by an interactive memory game involving four pumpkins on the sides of the assembly.
Trick-or-treaters must tap each pumpkin's aluminum foil switches in sequence. If replicated in the correct order, they are rewarded with candy. If not, visitors are "treated" to a spray of silly string!
You can read more about New Scientist's project in this article, and see it in action below!