Create a gesture control unit for your PC using Skywriter and Arduino
—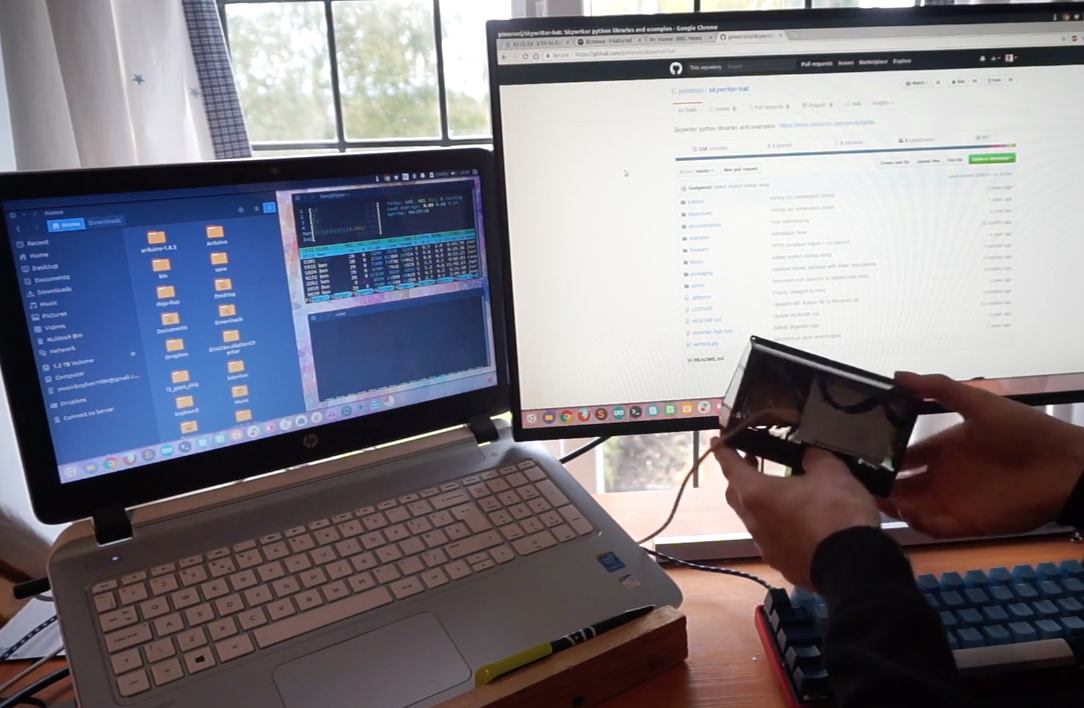 While keyboards are great, and custom shortcuts can make things even better, why not do away with buttons and knobs altogether, controlling your computer instead via simple gestures? Maker Ben James has done just this, creating a unique interface using a Skywriter device to pick up finger movements, along with an Arduino Leonardo to emulate a keyboard on his laptop.
Since the Skywriter can detect a number of gestures, James assigned various swipes, taps and circular motions to keyboard commands. As you can see in the video here, the results are pretty neat. 
More info on this project can be found on his blog post, and its code is available on GitHub.