Making a lasercut Movie Recommender with Intel Edison
—
Some days ago we posted on Intel Makers Community an educational tutorial focused on Intel Edison. Our team explored Internet Queries to build a lasercut Movie Recommender and help you find a good movie title  extracted from The Open Movie Database starting from the 50s to the 10s and according to your favourite genre:
Pressing the button will activate the Movie Recommender and the search begins. After the magic is done, the curtain will open to reveal the movie that fits the criteria.

So get this project done, make some popcorn, dim the lights, and get ready to watch a sci-fi movie from 1988… "My Stepmother is an Alien"?!
Follow the link and create your DIY Movie Recommender!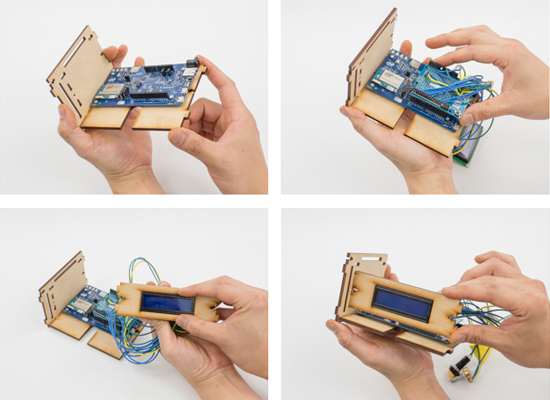 Take a look at the video below to see how it works!