Scan any object and instantly view the color with Nix Color Sensor
—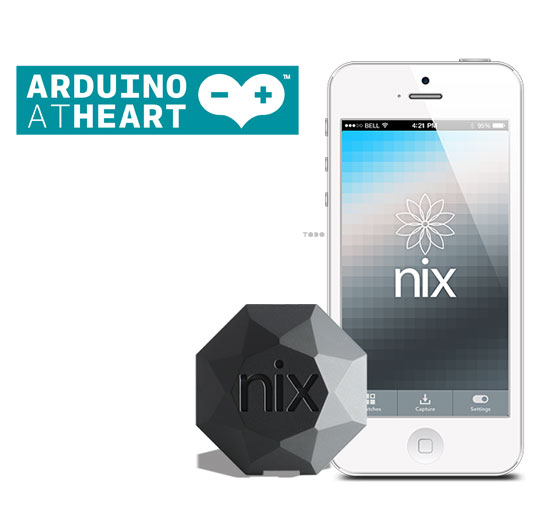 It's time to announce a new partner in the Arduino At Heart program!
Nix, The Diamond Standard In Color Measurement, is a unique device capable of determining the exact color of any object or surface in RGB, CMYK, HTML, Lab, and even specific paint from your favorite brand. Imagine a Photoshop eyedropper in real life: Nix is a small, durable, buttonless tool that can easily fit in your pocket or bag.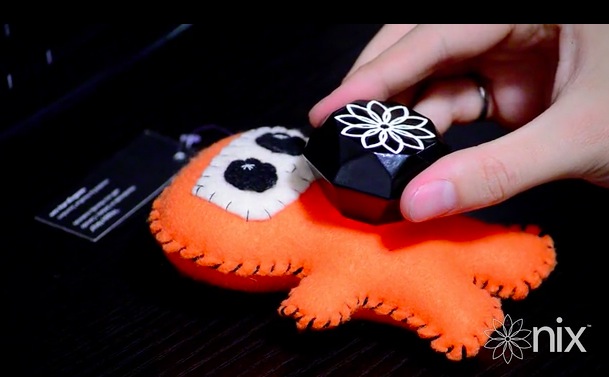 It's a useful device especially for graphic designers, interior designers, artists, photographers, hobbyists, anyone who wants to become a colour expert. It utilizes Bluetooth 4.0 technology to display the exact color on your iOS or Android device. Once scanned, you can keep palettes of your favorite colors, match the color to real life pigments, and even receive directions to the nearest store where you can purchase the color.
On top of that Nix is ultra hackable. You can easily reprogram it with all the familiar tools available in the Arduino IDE.
Take a look at their successful kickstarter campaign page and at the video below to learn more :
Nix Color Sensor is designed and assembled in Hamilton, Ontario, Canada by Nix Sensor Ltd and its CEO Matt Sheridan (info@nixsensor.com) is available to answer all your questions. If you want to make it yours, visit the webesite nixsensor.com .