The first Torino Mini Maker Faire is just one day away!
—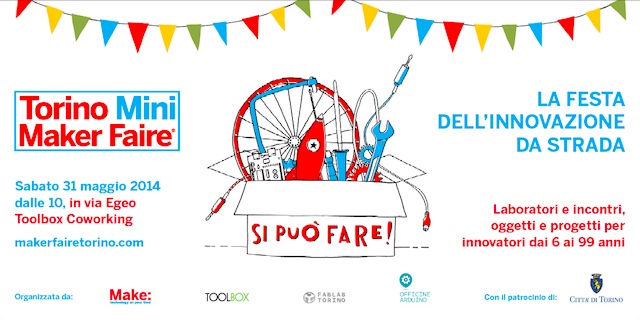 The Torino Mini Maker Faire – Saturday 31st of May – is the event dedicated to both digital and non digital manual creativity. Organized by Officine Arduino, Toolbox Coworking and Fablab Torino, it's the first maker faire in the town of Mole Antonelliana and will be an event open to all: curious, newbies, kids, inventors of all shapes and sizes. Created in the United States in 2006, the Maker Faires over the years have become a not-to-be-missed event for anyone looking for a way to have quick picture of creative projects and innovative ideas of the moment.
Massimo Banzi and Bruce Sterling will close the day of talks with a keynote starting at 6pm and titled: "Arduino, the future and the internet of things". If you live around the Piemonte area, it's an event you won't want to miss!