HummingBird Duo is an Arduino At Heart Robotics Kit for Ages 10 to 110
—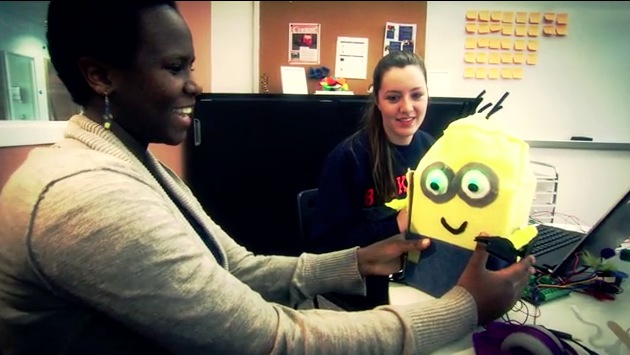 Today we want to introduce you to a new Arduino at Heart Partner launching on Kickstarter this week: Hummingbird Duo is an electronics kit designed to be fun and educational for a fourth grader, a high school student, a college engineering student, or an adult maker.
Hummingbird Duo  creates a bridge between making and classroom education combining craft materials, electronic components and drag &drop programming. Part of Hummingbird's mission is, in fact, to explode common conceptions of how robotics can be used in K-12 education:
 We have designed several levels of learning into the Hummingbird experience. Instead of a steep learning curve, learners go up a staircase where each step increases skills and where mastering each step allows one to use the Hummingbird in a new and more interesting way.
The kit was developed by BirdBrain Technologies, a Pittsburgh, PA firm founded by Tom Lauwers in 2010 to commercialize educational technology developed by the Carnegie Mellon Robotics Institute's CREATE lab and since 2012, they have pledged 1% of their net profits to the Computer Science Teacher's Association.