Upgrading the OpenWrt-Yun image on the Yún
—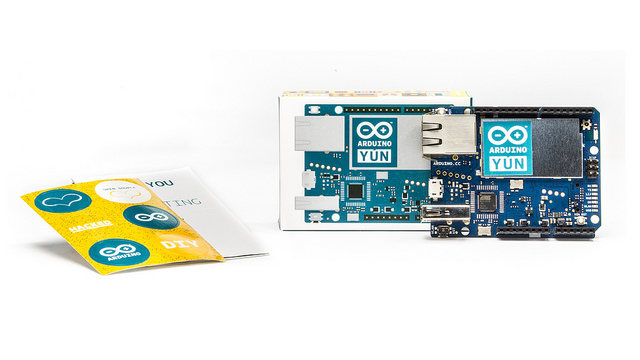 Today we released the upgraded version of the OpenWrt-Yun image on the Arduino Yún.
This version includes all the latest and greatest from stable OpenWrt, the latest (Python) Bridge (with a php contribution and fixes to the file module), we also added Mailbox support to REST api and other fixes to some open issues.
The new image contains also the fix to the well known Heartbleed bug, a big security issue that impacted on almost all websites of the world.
If you own an Arduino Yún we suggest you to follow the link and read the procedure to update the board.
You'll need to download the zip file from the download page. Remember that updating the OpenWrt-Yun image will cause the loss of all files and configurations you previously saved on the flash memory of the Yún.
Enjoy!