An open source robotic lawn mower
—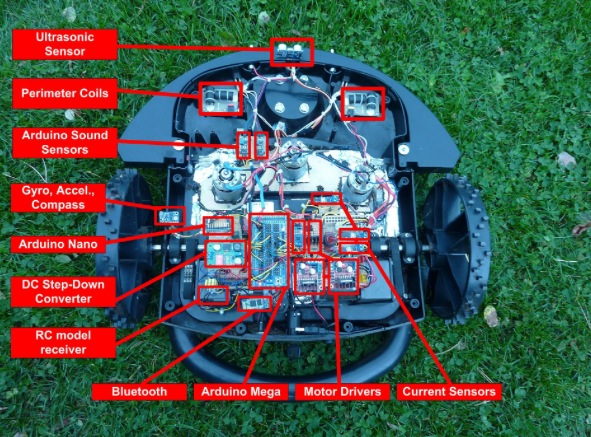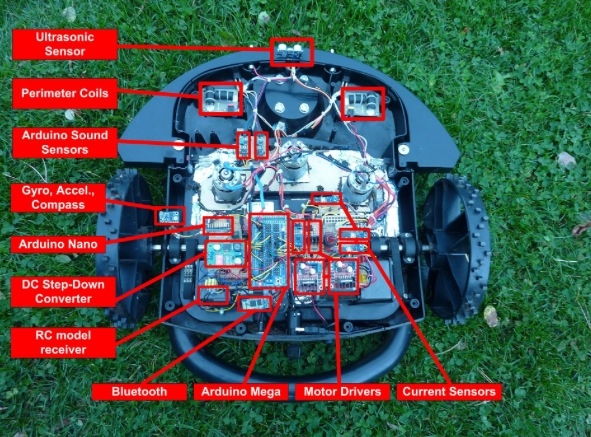 Ardumower is a project with a basic aim: making a new 'brain' freely available for every robot mower in the universe! They  use Arduino Mega and a selection of electronic components including motor driver and sensors.
Why did we create this project?

We did create this project because we think robotics should be open and this includes robotic mowers as well.

Objectives of the project:

– Low-cost, ready-made components, replaceable (à la RC model: stick together receiver, controller, motor, servo !)
– Little soldering – easy programming only the minimum of components (keep it simple!)
detailed instructions for building
– Offering a construction kit (ready 'Ardumower-kits') with all modules, components etc. for purchasing
– Free, open-source Arduino-Code for download
– Finding a producer for a robot chassis ('Ardumower' chassis)
Find documentation, code and  list of components on Ardumower website,  in english and german!