Nothin' but (neural) net: Track your basketball score with a Nano 33 BLE Sense
—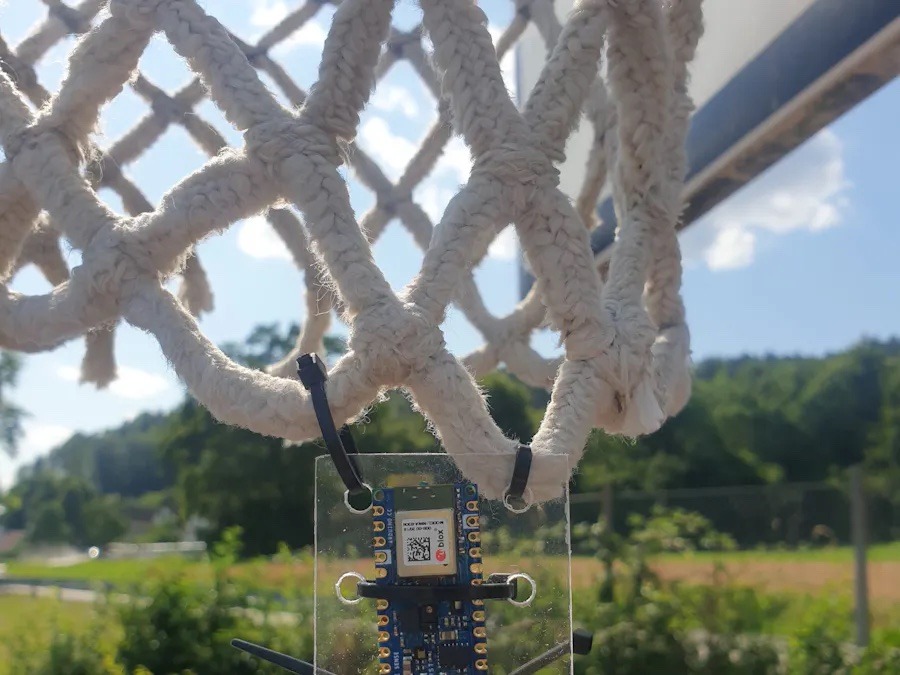 When playing a short game of basketball, few people enjoy having to consciously track their number of successful throws. Yet when it comes to automation, nearly all systems rely on infrared or visual proximity detection as a way to determine when a shot has gone through the basket versus missed. This is what inspired one team from the University of Ljubljan to create a small edge ML-powered device that can be suspended from the net with a pair of zip ties for real-time scorekeeping.
After collecting a total of 137 accelerometer samples via an Arduino Nano 33 BLE Sense and labeling them as either a miss, a score, or nothing within the Edge Impulse Studio, the team trained a classification model and reached an accuracy of 84.6% on real-world test data. Getting the classification results from the device to somewhere readable is handled by the Nano's onboard BLE server. It provides two services, with the first for reporting the current battery level and the second for sending score data.
Once the firmware had been deployed, the last step involved building a mobile application to view the relevant information. The app allows users to connect to the basketball scoring device, check if any new data has been received, and then parse/display the new values onscreen.
To read more about this project, you can head over to its write-up on Hackster.io.