Turning a Barbie dreamhouse into a screamhouse with the Arduino UNO R4
—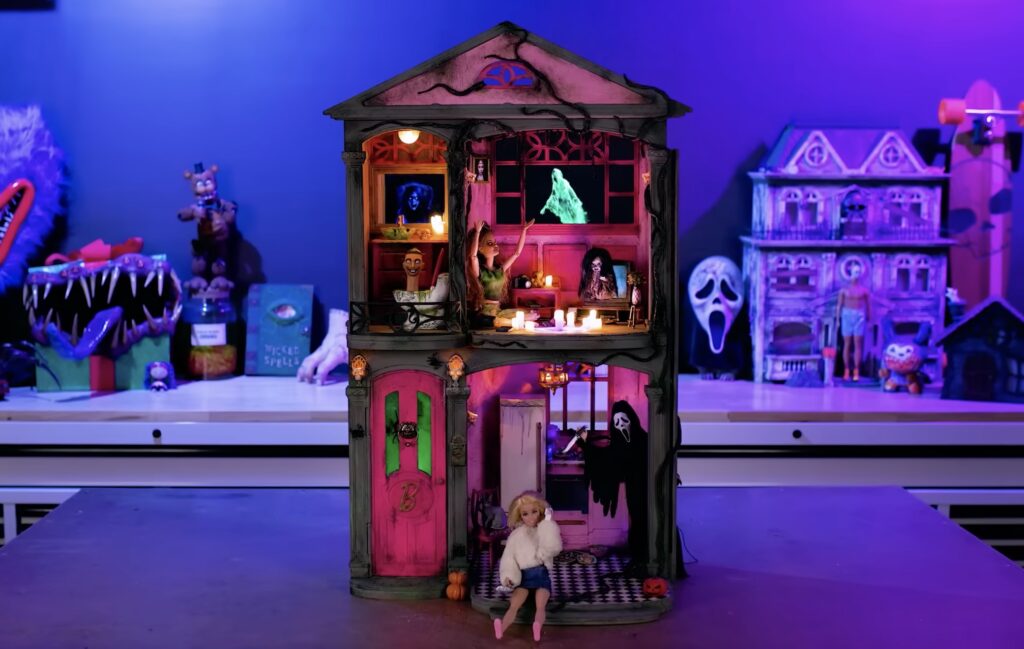 With its bright color scheme and generally upbeat tone, the recently released Barbie movie evokes many of the same feelings as the toy brand. In keeping with this idea, Jaimie and Jay of the Wicked Makers YouTube channel decided to take it in the opposite direction by transforming a Barbie dollhouse into a haunted mansion for Halloween — complete with all of the requisite eerie effects and lighting.
The duo started by disassembling the interior and repainting the structural components, outside walls, and several other movable objects such as the door and various props. Once this had been completed, the next step involved finding LED filament, many small, discrete LEDs, and a miniature fog machine for creating an additional spookiness factor. The individual LEDs were placed into SLA printed skull lighting fixtures, custom-made clay candles, and inside of the previously pink chandelier where they could then be controlled by an Arduino UNO R4 WiFi.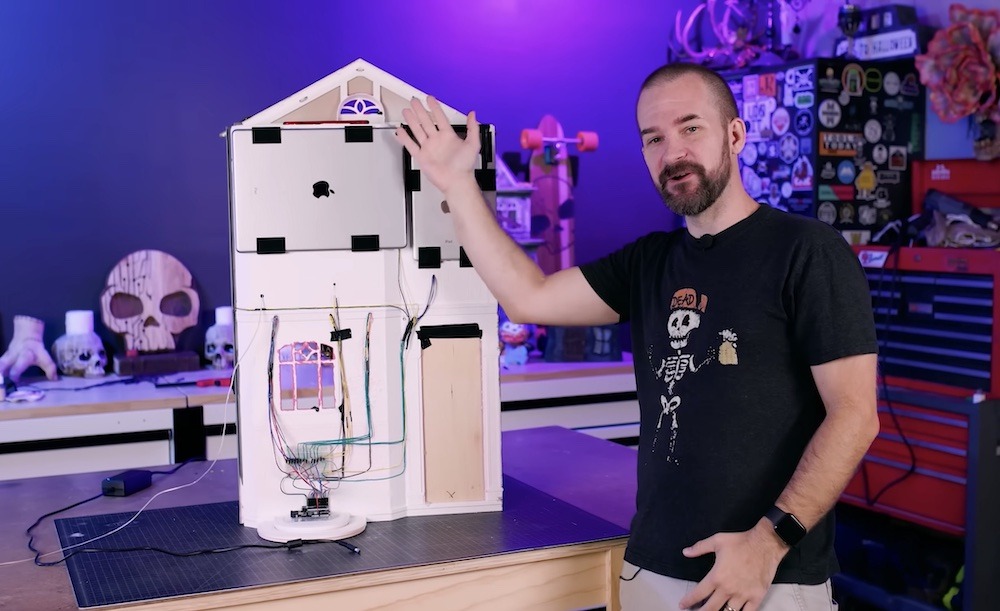 Beyond these effects, a strand of LED filament was laid into the upper floor to produce a glowing ring for summoning spirits. While a pair of iPads and a phone were placed behind acrylic windows on the second floor and on the ceiling in order to play high quality videos of ghosts and a portal opening up above the summoning ring.
To see more about how Jaimie and Jay's Barbie dreamhouse conversion using an UNO R4, watch their video below!