Predicting soccer matches with ML on the UNO R4 Minima
—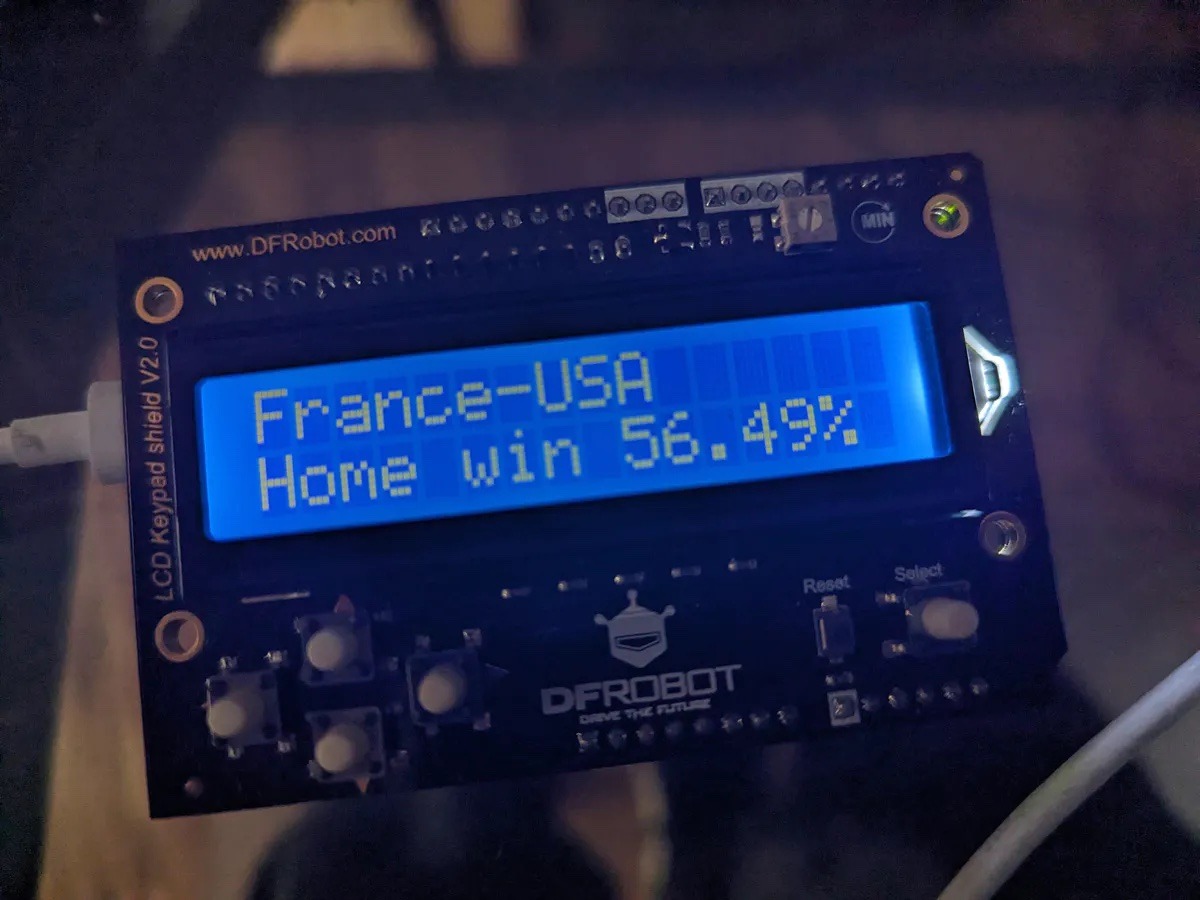 Based on the Renesas RA4M1 microcontroller, the new Arduino UNO R4 boasts 16x the RAM, 8x the flash, and a much faster CPU compared to the previous UNO R3. This means that unlike its predecessor, the R4 is capable of running machine learning at the edge to perform inferencing of incoming data. With this fact in mind, Roni Bandini wanted to leverage his UNO R4 Minima by training a model to predict the likelihood of a FIFA team winning their match.
Bandini began his project by first downloading a dataset containing historical FIFA matches, including the country, team, opposing team, ranking, and neutral location. Next, the data was added to Edge impulse as a time-series dataset which feeds into a Keras classifier ML block and produces "win" and "lose/draw" values. Once trained, the model achieved an accuracy of 69% with a loss value of 0.58.
Inputting the desired country and rank to make a prediction is done by making selections on a DFRobot LCD shield, and these values are then used to populate the input tensor for the model before it gets invoked and returns its classification results. Bandini's device demonstrates how much more powerful the Arduino UNO R4 is over the R3, and additional information on the project can be found here in his post.