This stretchable wearable sensor provides accurate knee tracking
—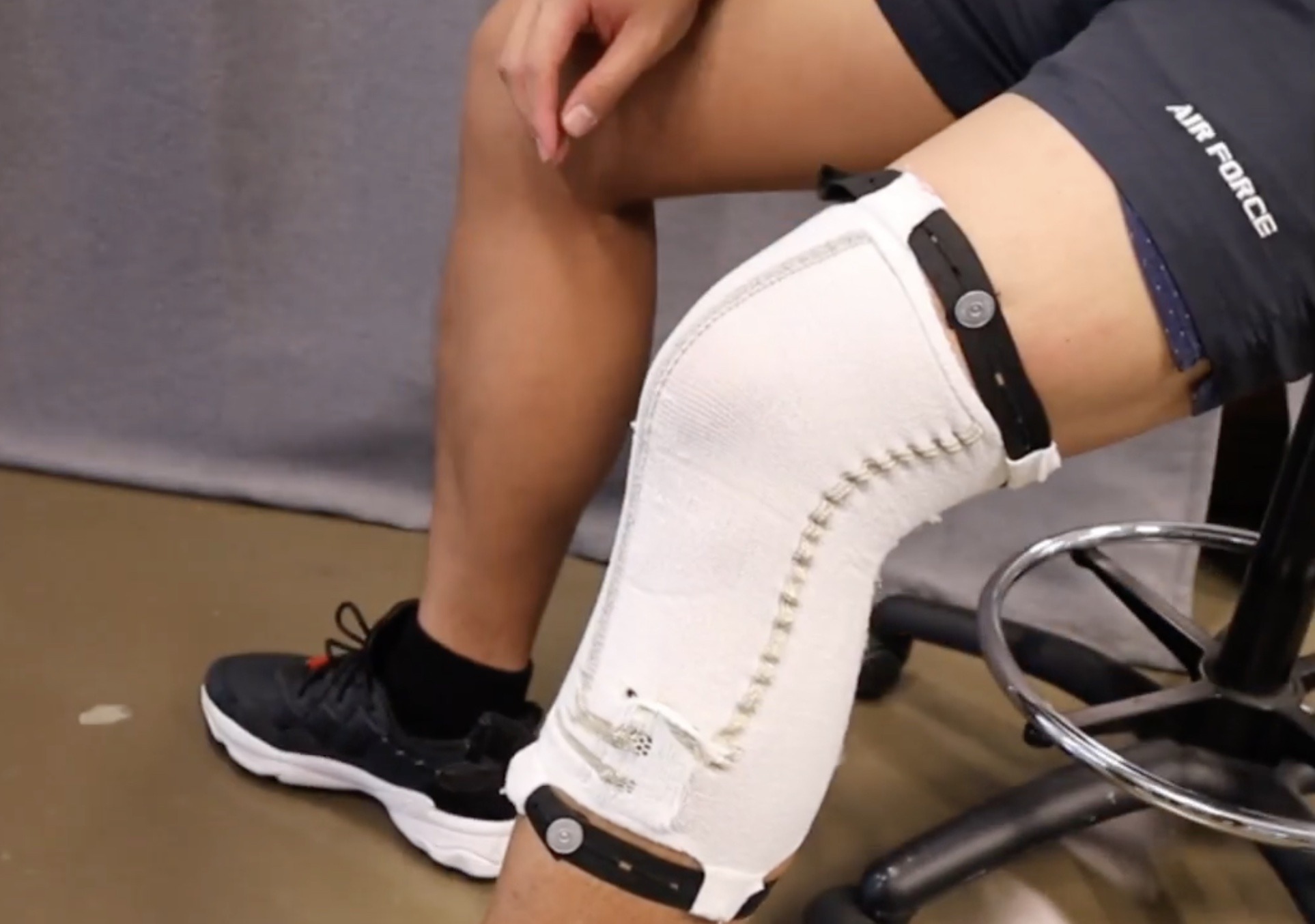 Health tracking is a vital component to recovering after an injury or simply trying to improve one's own fitness, and although accelerometer-based devices are decent at tracking general activity, they fail to accurately monitor specific areas of the body such as joint movement. This is why a team of researchers from the Singapore University of Technology and Design (SUTD) along with members of SingHealth Polyclinics developed a knitted wearable sensor for use on the knee.
Based on conductive fabric technology, the device utilizes a stitched pattern of conductive threads that change their resistance depending on the extent to which they are stretched. Once added to the garment, the team created a small pocket for storing an Arduino Nano 33 BLE Sense board whose job it is to continuously measure the voltage in the fabric via its ADC and output the results over Bluetooth® Low Energy with a response time of a mere 90 milliseconds.
Through their experiments of making subjects walk, jog, and climb stairs, the researchers were able to compare the electrical signals to actual joint movement in order to correlate the two and calibrate the sensor to translate voltages into degrees of motion. Because of the device having a resolution of just 0.12 degrees, it showed to be a promising candidate as both an effective activity tracker and a comfortable garment that can be worn for extended periods of time.
More details on the flexible, circuit-embedded knee brace can be found here on the SUTD website and in the team's paper.