The Environmental Sense Mask monitors air quality in real-time
—
Hazardous pollution in the form of excess CO2, nitrogen dioxide, microscopic particulates, and volatile organic compounds has become a growing concern, especially in developing countries where access to cleaner technologies might not be available or widely adopted. Krazye Karthik's Environmental Sense Mask (ES-Mask) focuses on bringing attention to these harmful compounds by displaying ambient air quality measurements in real-time.
In order to get values for the air quality index (AQI), CO2, volatile organic compounds (VOCs), and temperature/humidity, Karthik selected the Nicla Sense ME due to its onboard Bosch BME688 sensor module. In addition to providing this data over Bluetooth® Low Energy, the Nicla Sense ME also sends it over I2C to a MKR WiFi 1010 which is responsible for parsing the data. Once done, a comment is generated for the current AQI ranging from "excellent" to "hazardous." This reading is displayed on an attached OLED screen and a ring of 24 NeoPixel LEDs are illuminated according to the level of dangerous pollutants.
Beyond the microcontroller and sensor components, Karthik added a 5V fan to a mask along with a few air filters to help increase the cleanliness of the air he was breathing. Last of all, he built a mobile app that grabs the data via BLE and shows it in an organized format.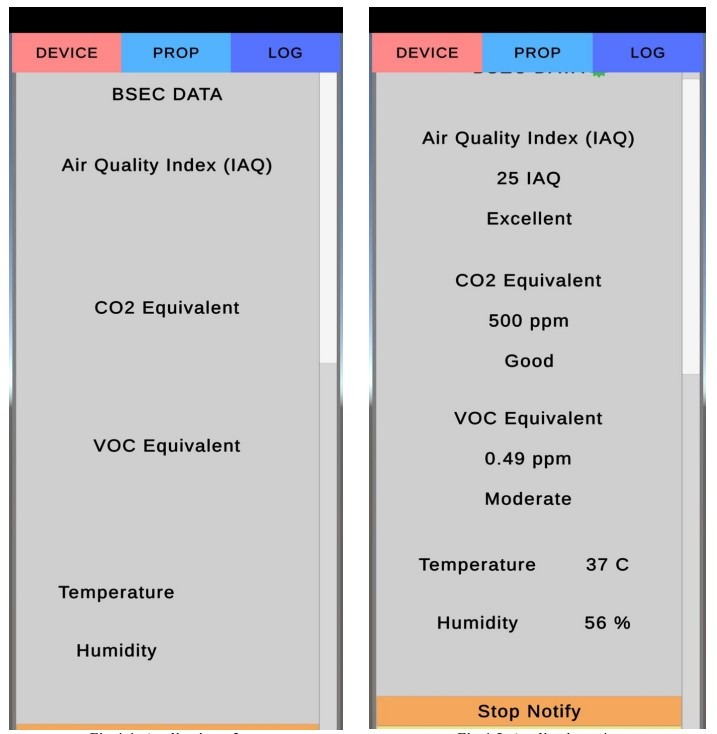 For more details on the ES-Mask, you can check out Karthik's write-up here on the Arduino Project Hub.