Have you checked out our winter sale?
—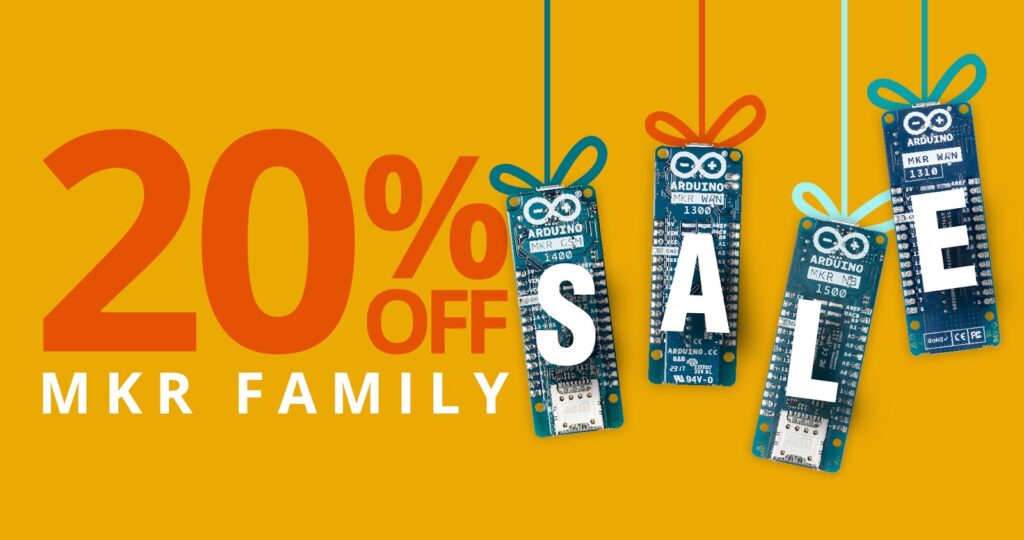 Start the year with a new Arduino hardware component. Or two, or three! Dozens of our products are currently discounted at 20% for our annual winter sale. Just head over to the Arduino store and pick out all the modules, shields and carriers that fit your needs.
We even have the MKR IoT Carrier and full MKR IoT Bundle on sale, to help you make 2022 the year of your first Internet of Things project. There are all kinds of connectivity available, from LoRa to GSM and NB communication, so you can get to work on a connected project that hooks straight up to Arduino Cloud, too.
So what are you waiting for? They're selling out fast. 
Stock up on the hardware you need at 20% off, and don't forget to share all the projects you create with your Winter Sale loot using the hashtag #arduinoproject and #madewitharduino!