This magnetic board emits light and sound as a marble moves
—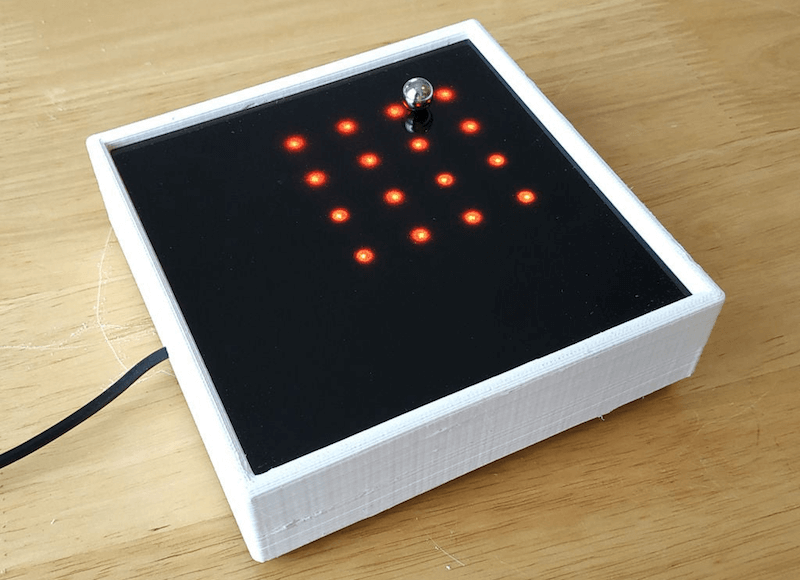 Andrei Erdei recently designed an amazing Arduino-powered light board, which glows and plays sounds based on the movement of a magnetic marble.
First, the magnet is placed on top and then made to roll by lifting the device's sides. An array of 36 reed switches underneath the smoked plexiglass surface detect the marble's position, illuminating 36 RGB LEDs in response. There's also a small speaker for audio effects.
Erdei has created several applications for his board, including a tester, light chase game, paint, and even a musical sequencer. You can see it demonstrated in the series of videos shown below, and code is available on GitHub.