LittleBits and Arduino Giveaway – Win a collection of Kits!
—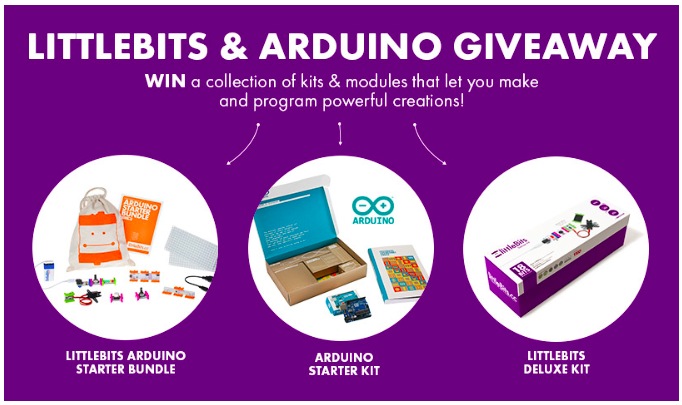 To celebrate the new littleBits ArduinoAtHeart Module, littleBits has partnered with Arduino for a huge give away!
Entering is easy, just sign up on this page for your chance to win an incredible littleBits + Arduino collection. One lucky winner will receive a littleBits Deluxe Kit, littleBits Arduino Starter Bundle, and Arduino Starter Kit. All together a $400 value!
The contest started Monday, June the 9th and runs through June 22nd, so enter soon!
The winner will be announced on or before June 27th.
Sign in with your Facebook account with your email on this page >>>