There's a new Arduino At Heart: littleBits Arduino Module!
—

We are excited to announce that littleBits joined the Arduino At Heart Program to easily incorporate programming into littleBits circuits!
littleBits Arduino Module is everything you know and love about Arduino without the breadboarding, soldering or wiring.  littleBits takes care of the electronics, while you focus on the code.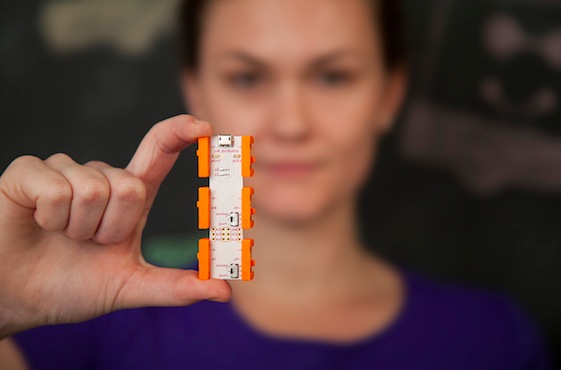 The new littleBits Arduino Module allows to:
• Create code using the Arduino programming environment
• Communicate with software (Processing, MaxMSP, Flash etc…)
• Play with 3 inputs and 3 outputs using littleBits bitSnap™ magnetic connector as well as additional I/O for advanced hardware interaction
• Getting started with 10 sketches, including Analog Pong, Tone Libraries and more!
• Access to Arduino AND littleBits community support
Inventing on this platform requires the user to be able to debug through electronics issues as well as software bugs.
For example, instead of having to solder together a complete circuit of power, ground, resistors and LEDs, a user can simply snap a power and an LED module to the Arduino module and dive straight into programming. This will make hardware innovation even more friendly for beginners, and further lower the entry to physical computation.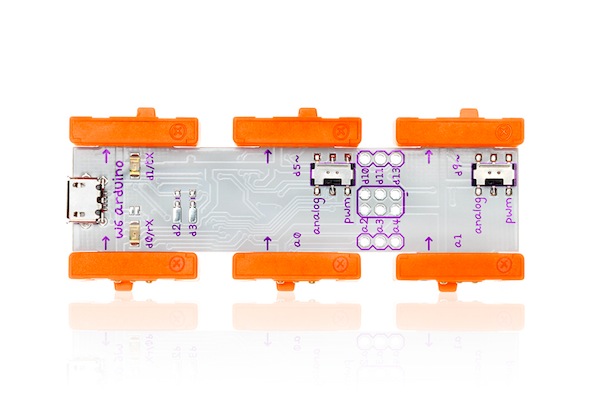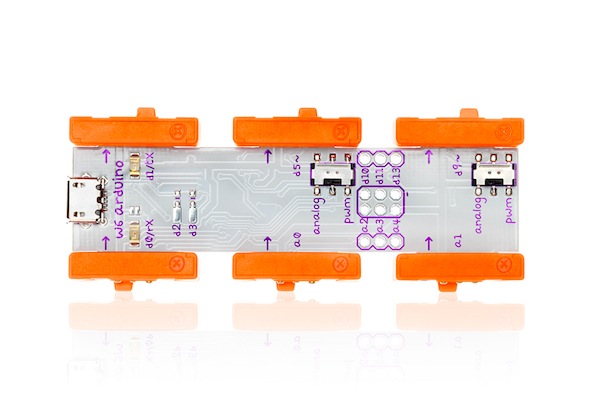 Take a look at the video and discover what  you could do with it!