Upcycling Umbrellas into a Blinky Bike Bag with Lilypad
—
Agy used for the first time Lilypad Arduino and LEDs on a textile project called Blinky Bike Bag, combining her expertise in fabric hacking with electronics:
The bike bag is made from umbrella material to make it waterproof, and I made it with safety features using the Lilypad light sensor and LEDs. My husband always forgets his reflectors but with the bikebag always being on the bike, he'll have no excuse not to be a safe cyclist!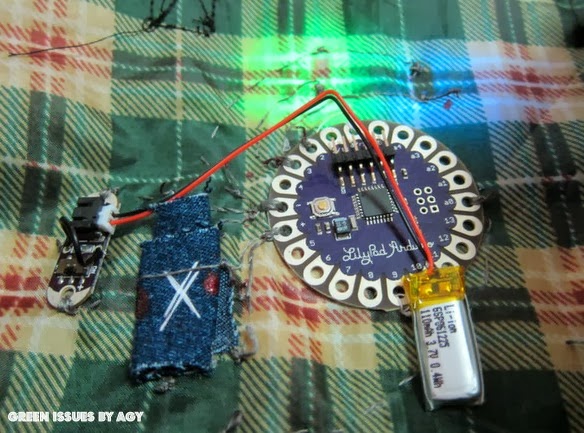 Follow the step-by-step tutorial on her website!