Open Informant, surveillance in the open
—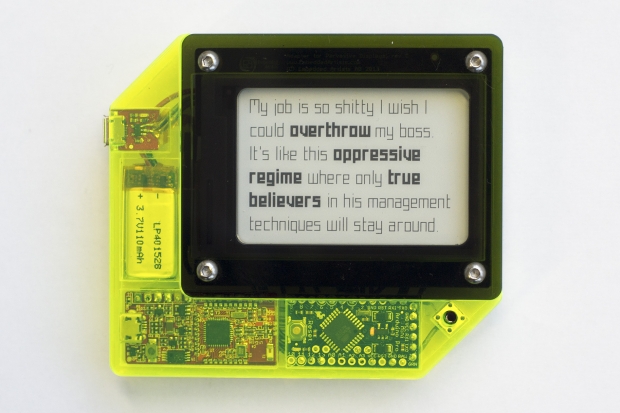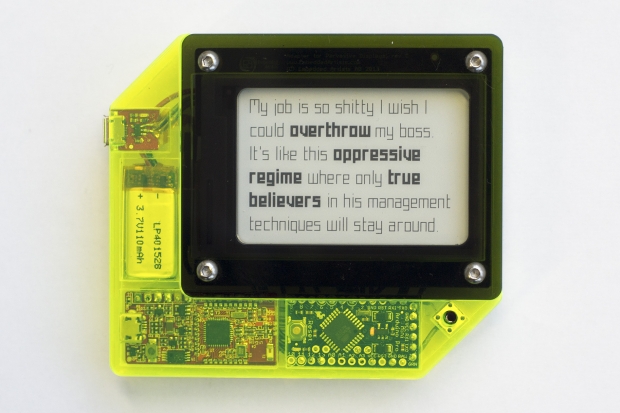 Back from Wearable Futures in London, I'd like to share a project seen at the Futures 10 exhibition during the last day of the event as it opens up some of the complexities of the issue around big data, surveillance and wearables.
"Open Informant" by Superflux  attempts to confront the unsettling realties of surveillance in a networked age.  It's composed by an app, a digital fabricated wearable container of an e-ink badge and it's powered by Arduino Pro Mini. The Open Informant App scans your data looking for triggered words, containing a selection of those usually searched by state security services, and broadcasts fragments of  texts to the badge via bluetooth:
Using the body as an instrument for protest, the badge becomes a means of rendering our own voice visible in an otherwise faceless technological panopticon. By openly displaying what is currently taken by forceful stealth, we question the intrusive forms of mass surveillance adopted by democratic nations on its own citizenry, and in the process, shift the conversation around wearables from being about you and your body as machine, to the culture of machine intelligence and algorithmic monitoring.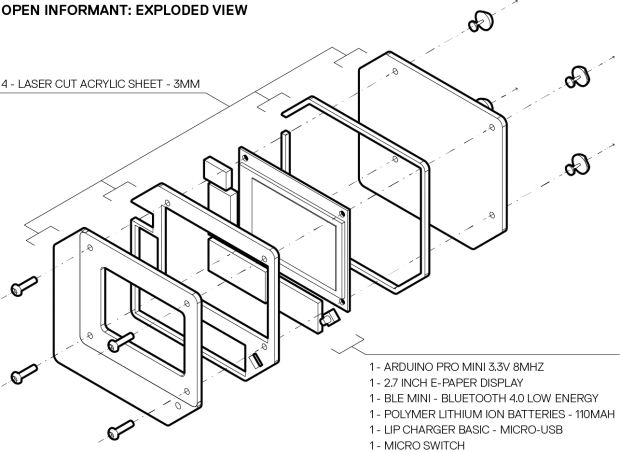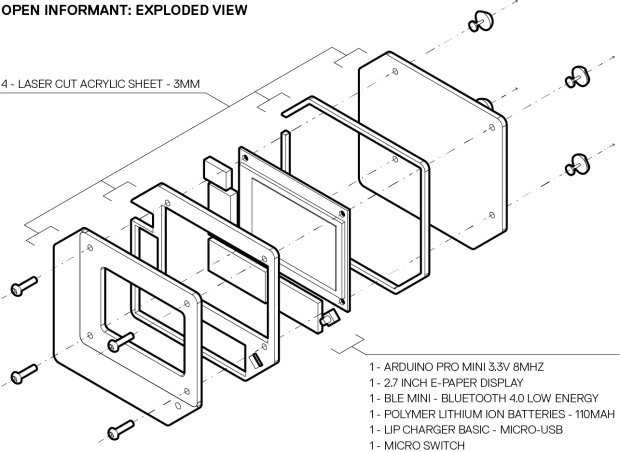 The team working on it ( Jon Ardern, Yosuke Ushigome, Anab Jain) shared all aspects of the badge's design and construction  on Github!