Arduino Robot video tutorials: RS Components does it again!
—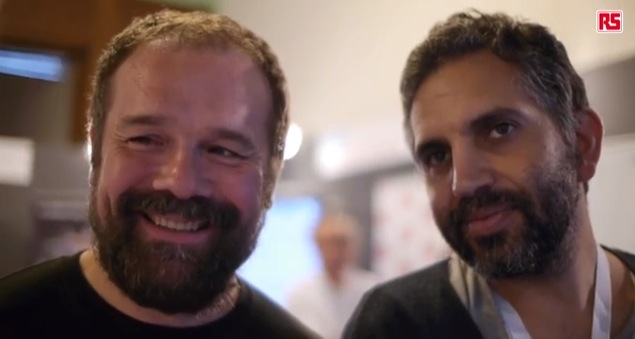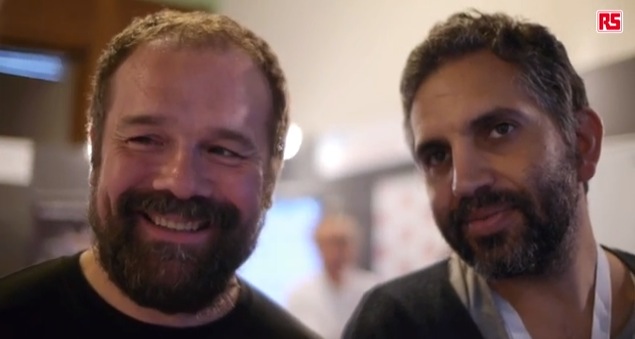 Last year, Arduino and RS Components, collaborated in the creation of 10 video tutorials focused on the Arduino Starter Kit. Some months ago they were released in Creative Commons and are available also on our Youtube channel.
During Maker Faire Rome, at the beginning of October, RS Components together with Massimo Banzi and David Cuartielles, unveiled the release of other five exclusive video tutorials introducing the Arduino Robot and exploring various characteristics of this new open-source hardware on wheels.

The series of five 10 minute videos (English language, with subtitled versions available in French, German, Simplified Chinese, Traditional Chinese and Japanese!) follows an instructive and entertaining journey through the use of the Robot, and shows Massimo Banzi, along with Arduino co-founder David Cuartielles and Interaction Designer Xun Yang, having fun with some example projects:
– Introduction to Arduino Robot – how to unbox, mount, and use the Arduino IDE to program the Robot
– LOGO and Remote Control your Robot – where to find code examples on the IDE, and how to control the Robot using a universal TV remote
– Avoid Obstacles, Create Strategies – use different technologies to detect distance from the Robot to objects in the room
– Following Lines, Going to the Rescue – how to follow lines using the IR-array sensor on the motor board
– Images and Sounds – how to use the screen and play sound on the Robot's speaker
Massimo Banzi said, "I am very pleased to announce Arduino's partnership with RS at the Maker Faire. We have worked together to create five exclusive video tutorials, which feature the new Arduino Robot. David Cuartielles and Xun Yang joined me to cover everything from the Arduino Robot essentials to more challenging programming. This has been a very exciting time for Arduino, and the team is looking forward to learning how followers will be using the Robot."
"These videos from the makers of Arduino give a simple, step-by-step guide to using and developing projects with the Robot," said Glenn Jarrett, Global Head of Product Marketing, RS Components. "The informative yet light-hearted content will appeal equally to existing Arduino enthusiasts and to anyone dipping their toes into the world of computer programming for the first time."
Watch the first video tutorial below and keep updated on the release of the others at this link (remember to select your country).