Massimo Banzi reveals an exciting new product and collaboration with Intel
—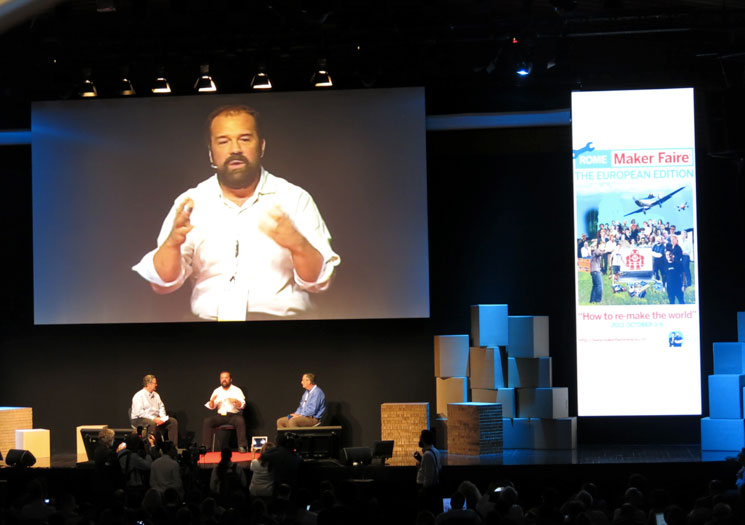 Today  Massimo Banzi together with Intel CEO Brian Krzanich during Maker Faire Rome opening conference announced a new product and collaboration: it's called Intel Galileo.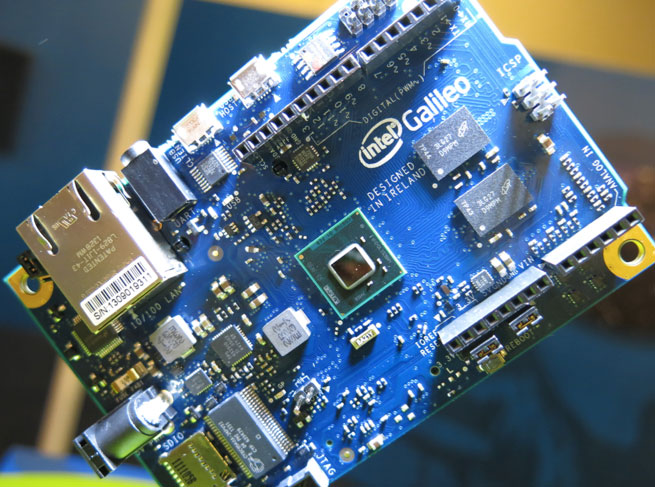 Intel® Galileo
 Intel Galileo board is the first product in a new family of Arduino Certified boards featuring Intel architecture. The platform is easy to use for beginners and for those looking to take designs to the next level.
Galileo is a microcontroller board based on the Intel® Quark SoC X1000 Application Processor, a 32-bit Intel Pentium-class system on a chip.
Overall, the Intel Galileo development board is a great tool for quickly prototyping simple interactive designs like LED light displays that respond to social media, or for tackling more complex projects from automating home appliances to building life-size robots that you control from your smartphone.
Building on the Galileo development board, Intel and the Arduino community will work closely together on future products that bring the performance, scalability and possibilities of Intel technology to this growing community of makers.
During How to reMake the World conference, Intel Corporation CEO Brian Krzanich announced a large-scale donation of 50,000 Intel® Galileo boards to be given to 1,000 universities worldwide over the next 18 months.
Intel Galileo will be available by November 29, 2013.