MiniCom: an LCD-equipped remote shutter
—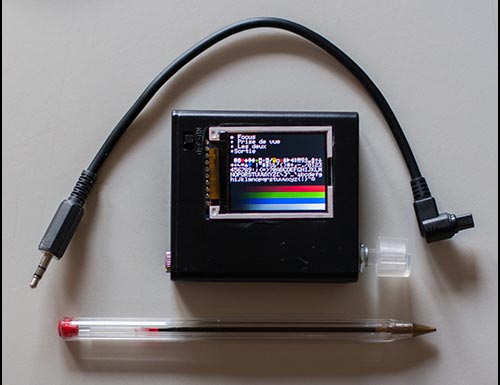 Pixel_k needed a simple remote shutter for his digital reflex camera, which had to be usable even in low-light situations, so he decided to build his own controller by exploiting an Arduino Pro Mini and a small LCD. The result is "MiniCom":
The interface is limited to a single rotary knob you can push to validate your choices. It remains easy and intuitive to use even when it's minus 20°C and it's pitch black.
The output is a standard 3.5mm stereo jack, you can use different cables to control different brand of DSLRs.
Source code and a detailed description of the project can be found here.
[Via: Hack A Day and Knackes News]