Lurmusic a la Arduino
—
Erik Rask and Mika Forsling aka Lurmusic are couple of musicians from Malmo, Sweden, working with interactive performance. They are known for their electronica shows where they combine projections that react to the music. Their latest project includes one Arduino board, the Tinker.it software to communicate to Flash and a shield designed by K3-alumni Markus Appelback aka Sensonica.org.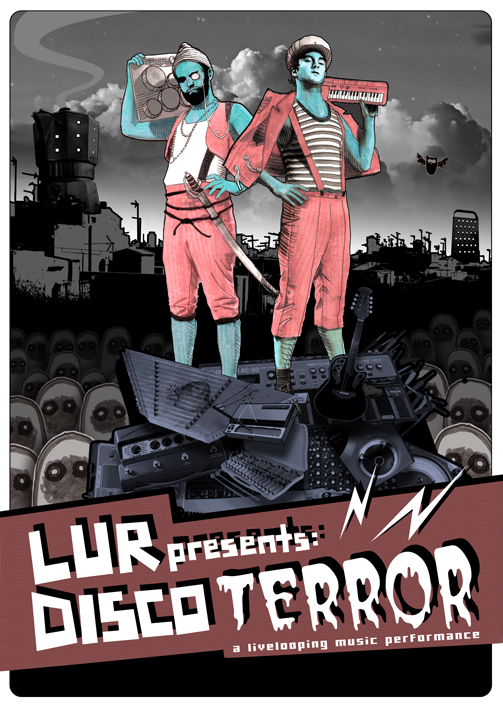 You can check their videos on Youtube and Myspace. Here a 7min teaser with some priceless moments like the way the guys enter the stage:
This video is part of a collection of 4 that show their 35 minutes long performance. Lur, in their red overalls, loop through different instruments proving their skills in crafting graphics, sound, and dance!
Note: today Erik Rask got his BA. in Stage Technology at K3 through his work with Lur, congratulations Erik!!