Friday, October 25th, 2013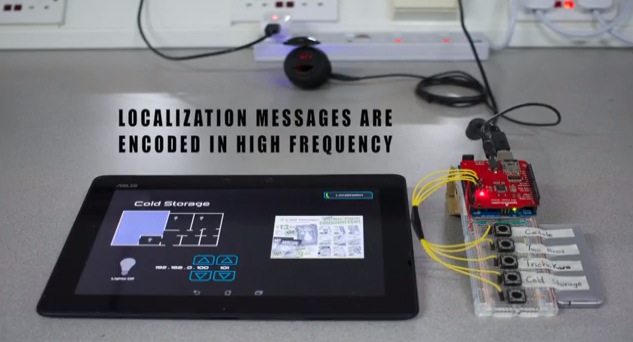 Last August Arduino Tour landed in Singapore, hosted by The Hub Singapore. Davide Gomba held a workshop there and met a lot of cool people during the hackathon happening in the same days. Ted, one of the participants, submitted to our blog the Indoor Localization (see video below) project  he prototyped with his team during the 24 hours CodeXtreme hours:
Our idea is to convert existing speakers inside shopping malls into an indoor localization beacon. This allows malls to track the location density without adding extensive infrastructure since it uses embedded inaudible sound signatures in music that shops play in the malls. In short, instead of tracking Joker, we use Arduino (with WiFI Shield & MP3 Shield) and Android to track people (customer) inside a mall.