Monday, September 2nd, 2013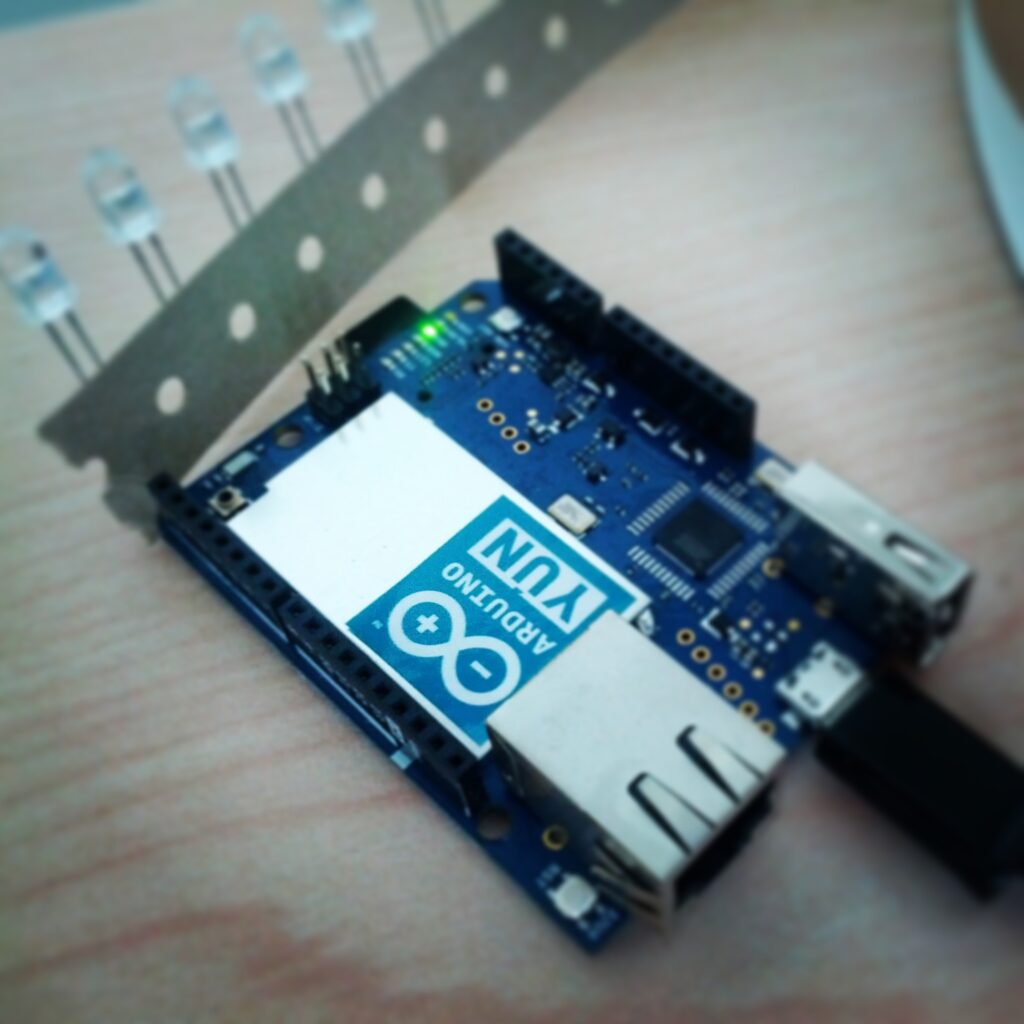 As announced a few days ago, the newest addition to the Arduino family, the Arduino Yún, will be available starting September 10. This is the first in a series of posts that will describe some of the Yún's unique features. Today, we'll focus on the hardware.
———————–
The Yún is unique in the Arduino lineup, as it has a lightweight Linux distribution to complement the traditional microcontroller interface. It also has WiFi and Ethernet connections on board, enabling it to communicate with networks out of the box. The Yún's Linux and Arduino processors communicate through the Bridge library, allowing Arduino sketches to send commands to the command line interface of Linux.
Introduction
The Arduino Yún has the same footprint as an Arduino Uno but combines an ATmega32U4 microcontroller (the same as the Leonardo) and a Linux system based on the Atheros AR9331 chipset. Additionally, there are built-in Ethernet and WiFi capabilities. The combination of the classic Arduino programming experience and advanced internet capabilities afforded by a Linux system make the Yún a powerful tool for communicating with the internet of things.
The Yún's layout keeps the I/O pins the same as the Arduino Leonardo. As such, the Yún is compatible with the most shields designed for Arduino.
With the Yún's auto-discovery system, your computer can recognize boards connected to the same network. This enables you to upload sketches wirelessly to the Yún. You can still upload sketches to the Yún through the micro-USB connector just as you would with the Leonardo. (more…)