Thursday, June 27th, 2013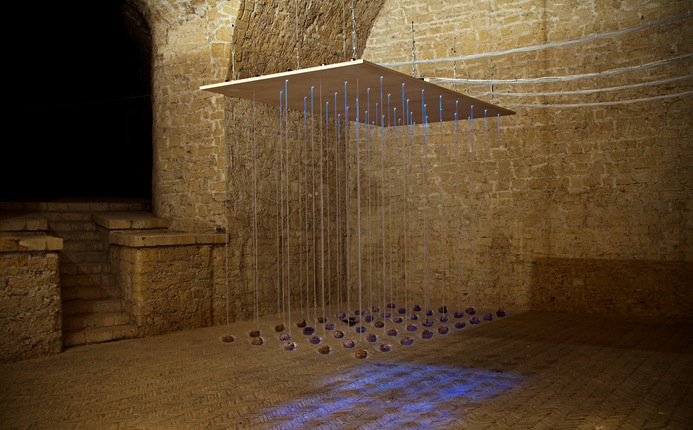 "Anastatica sensibile" is an installation created to study around natural processes as medium for interactivity. It was designed last year by the italian artist Daniela Di Maro in collaboration with the Software Architecture Laboratory of Milan.
The installation has been conceived around the properties of a specific plant species, the Rose of Jericho (Selaginella Lepidophylla): a desert plant known for its ability to survive in almost complete drought conditions.
During dry weather in its native habitat, its stems curl into a tight ball looking like a bare root, but after watering it, it turns green in about one day and that's why some call it "resurrection plant".