Wednesday, July 30th, 2014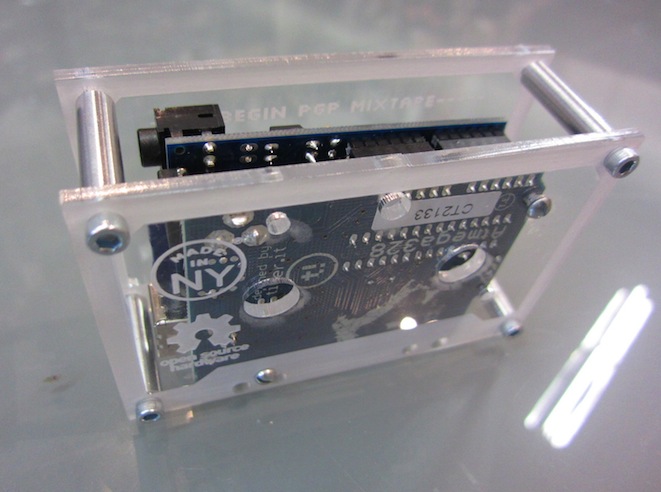 David Huerta is a technologist who recently published a provocative work to make everyone think a little bit more about privacy and what governments should be allowed to do or not:
I work outside the Pokemon business model of catching every user's data or abusing it for state surveillance. I work instead surrounded by priceless art and in giving it a voice inside and outside the thick, Faraday cage walls of the museum it lives in.
He created an encrypted mixtape and sent it to NSA. The device runs on Arduino and other open hardware and for David is a:
machinery that can be trusted not to spy on you because of the disclosure of its design, schematics and bill of materials to anyone who wishes to inspect, build, or build upon the device. The device contains a soundtrack for the modern surveillance state. It's designed to be enjoyed only by people I have consented it to be listened to. A second copy of this device will also be sent to the NSA's headquarters in Maryland, but without the private key needed to decrypt it; a reminder that the rules of mathematics are more powerful than the rules of even the most powerful states.
We got in touch with him and was happy to answer a couple of questions for the blog: (more…)