Tuesday, May 13th, 2014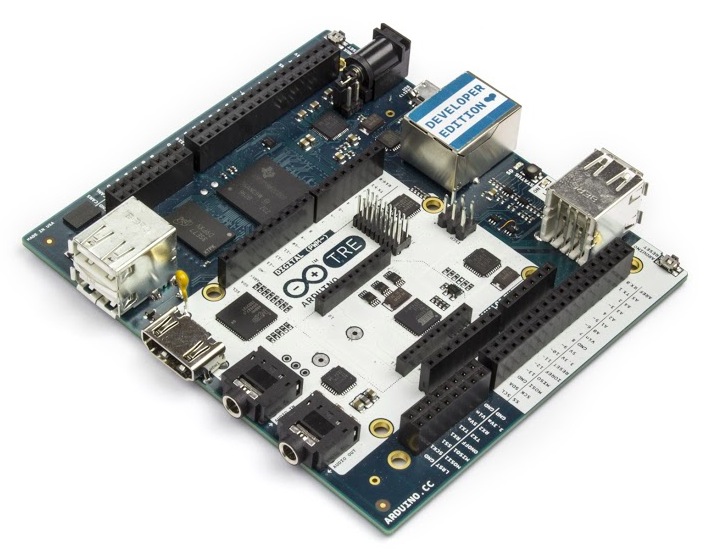 We are excited to announce that starting today a limited batch of 50 Arduino TRE Developer Edition boards is  available in the Arduino Store.
The Arduino TRE Developer Edition (see other pics) is a pre-production board. Its release kicks off our redesigned Beta Testing Program: anyone in the community who purchases the board will be able to give us feedback and suggestions in a new, direct way.
After buying the board you'll receive an invitation to join the beta-testing program, as a beta-tester you will be able to contribute to the development of the board by signing up for tasks and projects. You'll be working alongside the Arduino and BeagleBoard.org teams on tasks such as writing examples, testing libraries and external hardware, and making projects. Completed tasks will be rewarded with a special program of benefits, including the possibility of featuring your project on the Arduino blog and receiving a coupon for the same value of the TRE Developer Edition you purchased. We will be beta-testing the board for about three months. (more…)